Ever feel like you're drowning in responsibilities or that there's an ocean of small tasks that stretches between you and your goals?
Find yourself testing productivity apps and gadgets that your friends swear by only to realize they're not right for you?
Technology can be super helpful when it comes to getting organized and boosting your productivity, but you can't go overboard with it. Tools can easily become yet another thing you've got to manage and eat up your time—instead of giving you more of it.
Avoid this trap by selecting tools that help you accomplish several functions at once.
Take Asana, for example. It's a free project management system that can help you run your *entire* blog and business. You'll be amazed at the ways you can use Asana to take your productivity to the next level.
3 Ways Asana Can Boost Your Productivity
#1 It allows you to stop using your e-mail inbox as your task list
You've probably let your inbox dictate what you're working on next far too many times. That means you've been putting other things—probably important things—on the back burner in order to immediately handle other people's requests.
Some of those e-mails legitimately need your attention. But if you don't set boundaries, these requests will keep driving your days. You won't be in charge of your time.
Get out of this situation by creating an e-mail inbox processing routine. When you create a reliable routine, you don't need to worry about getting stuck in your inbox for the rest of the day even if you open it first thing in the morning.
Here a sample inbox processing routine:
Open your inbox
Quickly scan unread messages and immediately delete ones you definitely don't need
Open each of the remaining messages and take action on them right then and there! Messages that need your reply, but you can do it in 2 minutes or less can be responded to right away. Send to Asana any messages that you don't have time for right then and there (requests for a quote, invitations to join a project, interviews for a podcast, queries about writing a guest post, responding follow-up e-mails, reviewing responses to your follow-up e-mail, etc.).
Sending e-mails to Asana is as simple as emailing x@mail.asana.com. This e-mail is identical for all users of Asana, and you can add as many e-mails as you'd like. The e-mails, now turned into tasks, will appear in your My Tasks list.
You can also use tools like IFTTT to automate the process of sending e-mails into Asana. Here is a sample recipe for automating this.
Once the e-mail (now a task) is in Asana, you can rename it, add it to a project, and assign a deadline so that Asana alerts you when it's due.
Turn these emails into Asana tasks prevents you from forgetting about them, missing out on great opportunities, or winding up having to apologize for your delayed response.
Take charge of your time by using these Asana tricks.
#2 Asana makes it easy to prioritize your tasks
Ever sit at your desk feeling totally overwhelmed by everything you have to do and not even knowing where to start?
Days like this tend to be your least productive ones. You end up checking your e-mail for new messages to "find" something to do or go on Facebook "for just a seconds," only to get sucked into the black hole of pictures of happy people.
Put an end to the madness.
Rely on your Asana task list to get crystal clear about exactly what you need to do and when to do it.
Access your Asana task list by clicking on My Tasks (in the top of the left pane, next to your avatar). Your tasks appear in the middle pane. In the top section, which shows New Tasks, each task will have a blue dot to the left of the task name.
Asana's My Tasks allows you to categorize tasks depending on their urgency. There are four categories: New Tasks, Today, Upcoming, and Later:
New Tasks = haven't yet been put into one of the other three categories
Today = tasks that you need to work on today
Upcoming = tasks you're working on in the near future
Later = tasks on the bottom of your priority list
It's easy to move tasks from one category to another.
Get into the habit of adding to-dos as soon as you think of them. These can be tasks related to projects you're already doing, things that you want to fix or change in your business, tactics that you want to experiment with, or ideas to test in the future.
Having ALL your to-dos on a single list allows for better planning and ensures that at the end of the day you feel like you "moved the needle," versus worked on something you remembered about which was never on the list.
Create a shortcut for tasks that you do on a regular basis (e.g., creating and scheduling tweets, brainstorming article ideas, writing blog posts, doing outreach or follow up, conducting task reviews, etc.). Set them to repeat, so you don't have to keep reentering them.
Manage your daily task list by:
Starting your day with a quick review of your My Tasks list. If you have time to take on more, you can also choose additional items to work on that day and drag them from Upcoming into the Today category.
Going into focused mode when working on a task. Use the keyboard shortcut TAB+X so that all you see in Asana is this task. Complete the task, check it off as done, and press esc on your keyboard or click Exit Full Screen in the right upper corner to return to your task list.
At the end of the day, review your My Tasks list and update it based on new information and priorities and get ready for the next day. Move items into the categories where they now belong—shift them from Upcoming to Today, from Later to Upcoming, or vice versa.
Your Asana task list will keep you on track and help you avoid those moments when you don't know what to do next or where to start.
#3 Use Asana's templates to simplify routine activities
What processes/workflows can you turn into a template? Any ones you'll do more than once and for which you can identify specific steps that are the same (or nearly the same) every time.
Great processes to turn into templates:
Uploading and formatting posts
Podcasting
Guest posting (or being featured on any media)
Collecting testimonials/case studies
Having guest contributors on your website
Launching an offering
Handling client intake
Managing clients
Managing participants of a group program
Create a template of a task (instead of an entire project) if your process is very straightforward and doesn't include supporting material.
Creating a template of a task is as simple as creating a task and adding any relevant subtasks and other elements like tags or links. Give it a name that identifies it as a template. Then, the next time you need to create a similar-format task, make a copy of the task template (when the task is selected, click on the arrow in the top right of the right pane and click on Make a Copy in the dropdown menu).
Let's say you want to manage your client intake using Asana. You'd:
Create a new project called "Client Intake."
Create a task in your "Client Intake" project called "Template Client Intake [Name of your Offering]." If you have several offerings, say, a single session and a package, you may have several templates.
On the right hand side, in the "body" of the task, create a list of subtasks listing the steps. For example:
Send contract.
Follow up if the contract hasn't been signed.
Send invoice.
Follow up if the invoice hasn't been paid.
Send welcome/intro package (with information like a link to your scheduler, how you will be setting up the meetings, timelines, deadlines, what the client is responsible for, what happens when the client misses the deadline, etc.).
Add new client's information into Asana
Make a copy of the task every time you get a new client and rename it with the name of the client.
Here's what it might look like.
Using templates instead of recreating the same information over and over again will save lots of time. More than that, you will not have to remember where you are with each client (or guest post, podcast episode, contributor to your site, etc.) All that information will be at your fingertips.
You just might get addicted to creating templates! You'll love feeling on top of everything you need to do and finally getting out of reactive mode.
Use these Asana tricks to get clear on what you are working on today, tomorrow, and in the future, and to totally boost your productivity.
Back To You
Do you have any favorite productivity boosters for Asana? Which of the three tips are you most excited about trying out?
Bio: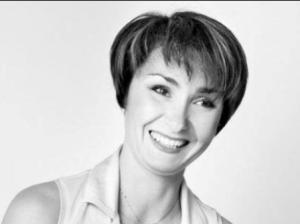 Natasha Vorompiova is the founder of SystemsRock, Certified Book Yourself Solid Coach, and creator of Asana for Small Business. Her clients are small business owners who start their businesses with passion and a desire for freedom, but find themselves stuck and buried in day-today operations. Natasha creates systems that ensure clients get more done in less time and pave the way for greater profits and long-term success. Grab her business systems checklist here.