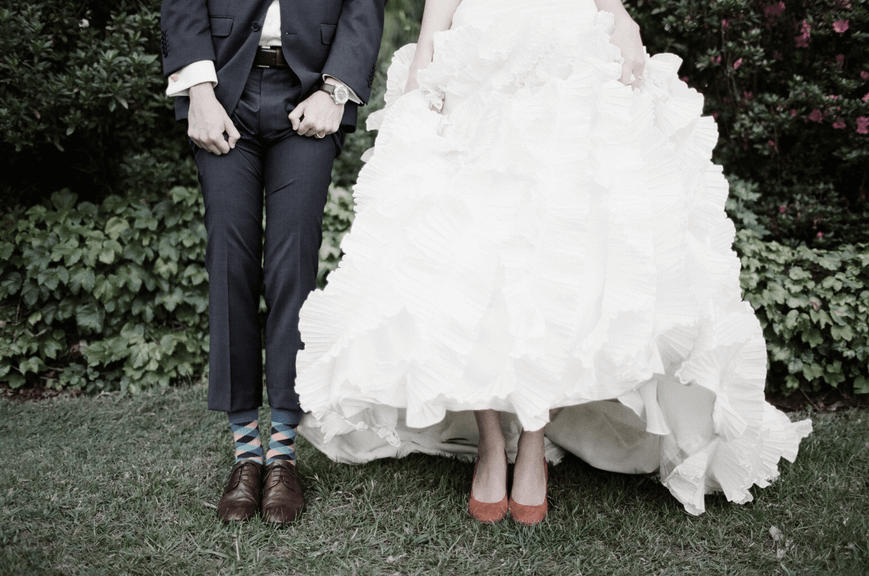 We've all had one of those friends.
They'd meet a new guy, it was all rainbows, sunshine and lollipops, then next time you're out for coffee – it's over and only to begin again with someone new in a few weeks.
The guy got boring. Or he wasn't who he said he was or he didn't like Macadamia Nut Brittle ice cream – you know how these things go.
While it's easy to see this kind of "thrill of the chase" in our friends, it's harder to see it in our businesses, but it's there just the same.
According to Kissmetrics, 96% of people are not ready to buy from you the first time they land on your website. They're going to need more time and exposure to build the know, like and trust factor.
But do you spend most of your time trying to bring people to your website (that first visit when 96% of people aren't ready to buy) OR improving the systems in your business to keep those 96% around until they ARE ready to buy.
And where do you think the best time investment is for you?
Writing your blog, doing all the social media, posting in Facebook groups, doing videos, podcasts and interviews are all valid ways to bring people into your business but that's only half of the plan.
You don't want to spin your wheels for months (or years) without gaining any traction. No one can maintain enthusiasm that long – no matter how much you love what you do.
Instead, let's work through a solid plan for helping your 96% get to know you better and reach a purchase decision.
Creating a Path to Purchase (Help Visitors Put a Ring On It)
Creating a path to purchase can also be called a sales funnel, digital marketing funnel, etc. but whatever term you want to use, know that it's really not all about the sales, all the time.
It's about building relationships with your audience by helping them address problems, frustrations and questions they have about your topic area.
When you do this well, some of that audience will want to move on to a higher level of help – your paid products and services. And some just never will.
Here's the easiest way to architect your path to purchase:
1. Decide what product or service you're going to be leading people towards – you can't create a map without a destination. Start with what already sells the best, it's easier to measure these steps if you already have confirmation that the offer is a winner. If you're having a hard time selling something and it just won't move no matter how hard you try – you may have a problem with your product/market fit or messaging but that's a topic for another day.
2. Decide on the single most important action for people to take on your website that will move them closer to the destination. Are you in a high-touch service that requires a strategy call or do you need to get people on your list for more relationship building?
3. Make your desired action clear when visitors arrive on your website – this is your website's primary call to action. You can have other calls to action throughout your site but there needs to be something unmistakable for people to do to take the next step in the purchase process. Get feedback from someone who isn't familiar with your site if you're unsure of how clear your CTA is – it's hard to be objective when we're close to our designs.
4. Craft the "after action" experience. What happens after your visitor takes the desired action? You'll want to create whatever email sequence or follow up is required to move people to a purchase decision. Follow ups will be varied, here are some examples to get the ideas flowing.
A visitor:
Signs up for a lead magnet about topic related to your main offer, receives email sequence and sales offer.
Signs up for a webinar with sales offer at the end and you follow up with emails for watching the replay and sales deadlines.
Requests a strategy call, is redirected to online schedule app, you connect on a call, send proposal for engagement if good fit.
Signs up for a lead magnet about topic related to your main offer, receives email sequence and offer for a strategy call.
You're Going to Have to Experiment to Get this Right
If you've tried to create a marketing funnel like this before and you haven't seen sales increase (and you've already sold this offering) then you've got a number of things to test.
Is your follow up the best way to transition your audience into a state of awareness where they're ready to buy? If email doesn't work, try video, or webinars or live streaming. You can also experiment with your sales content. Are you empathizing with their struggles enough? Are you showing them that there is a better way, a light at the end of the tunnel? That solutions exist? That your product might be one of those solutions?
Too often, people jump right into "Hey, look at this thing I made" without the proper education process.  When one method, whether it's format or messaging, isn't converting, that's just information you use to make better decisions – it's not a failure!
Are your leads a good fit for your offering? The lead magnet you're using to get people to sign up for your list needs to be closely aligned with your paid product/service or you're setting yourself up for poor sales. Being ultra specific is one way to guarantee alignment.
Remember you don't have to worry about turning people off by being too specific. In fact, that's exactly what you want to do. Smaller list with higher engagement will build a business faster and stronger than a vanity list with no passion for your brand.
Are you measuring the key performance indicators of your purchase path? What is the measurement of success at each point in your purchase path? What we measure improves, we all know this! Know what to measure, create a schedule to do it consistently and make changes based on your data.
Next Steps
With your purchase path in place, you can turn on that marketing engine again, bring in new folks to your business and start to see much better results.