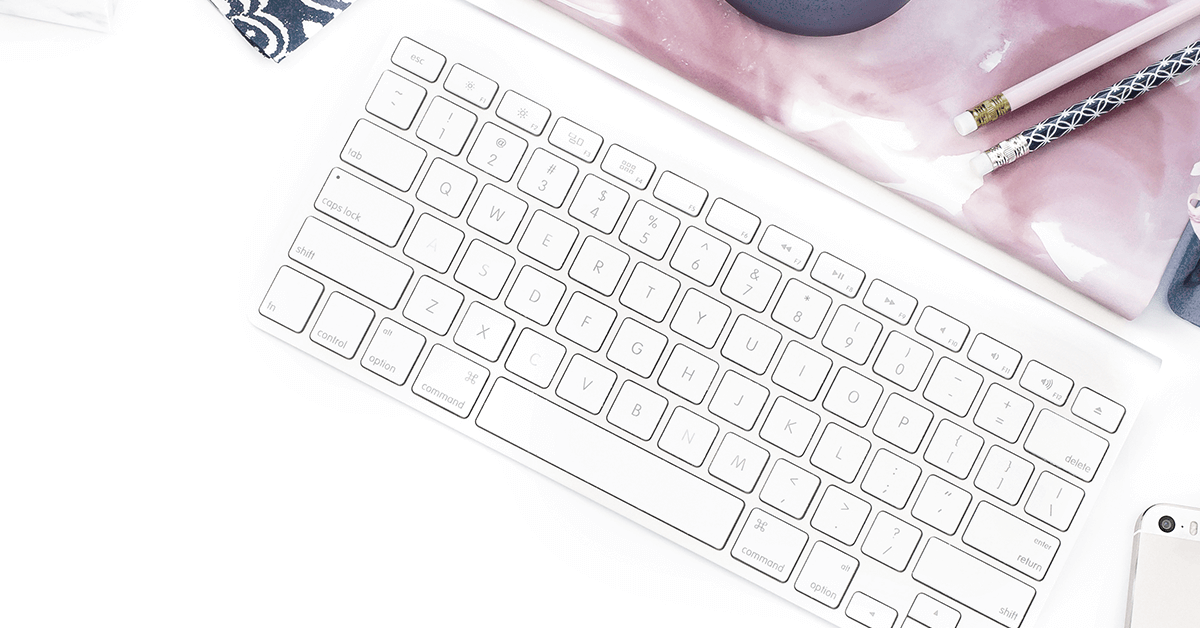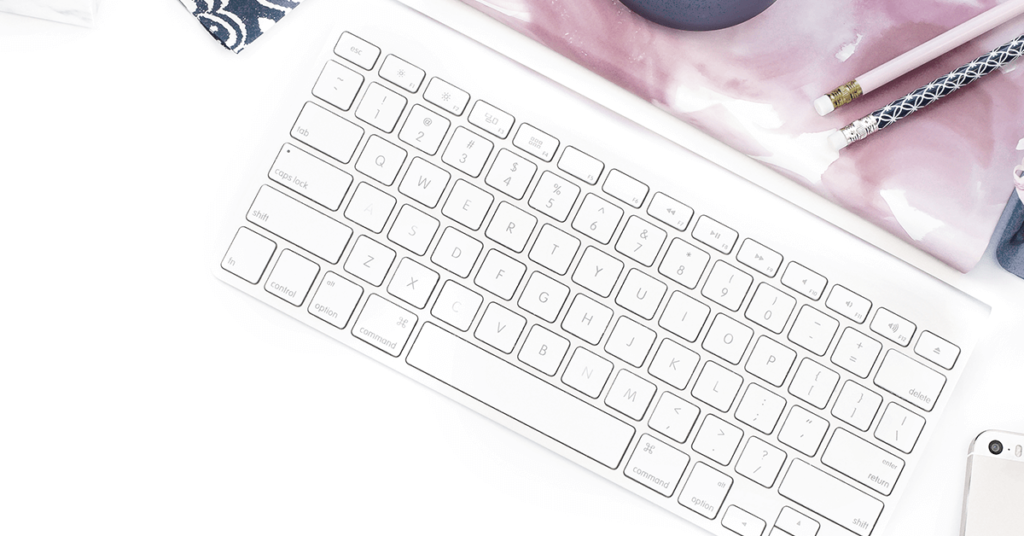 In nearly a decade online, I can count on one hand the number of times a potential client didn't say something along the lines of:
Marketing is overwhelming.
It can almost feel like the game is stacked against you like it's needlessly complicated just to make it hard to get ahead.
With all the components of digital marketing, it's no wonder we get off the rails sometimes (or want to pull our hair out).
We've got:
Content marketing
Social media marketing
Paid traffic + retargeting
Search marketing
Email marketing + automations
Metrics and analytics
Digital experience management (websites, courses, membership sites, apps, etc.)
Ecommerce
Branding
Sales funnels
And don't forget that each of these areas needs a strategy, goals and projects for implementation plus there's the tech that supports it all. Ugh.
With this kind of hefty list, it would be a bit strange NOT to be overwhelmed, don't ya think?
Get the bonus content: The 4 Stages of the Digital Marketing Funnel Cheatsheet
Marketing and Your Business Growth Are Like PB&J (You Can't Have One Without the Other)
When I get overwhelmed, my natural tendency is click over to YouTube and watch clips from the Daily Show with Trevor Noah.
Seriously funny but doesn't help get any work done.
And I know I'm not alone. (He does have 2.5 million subscribers after all.)
But here's the thing – the need to market isn't ever going to go away.
Coca-Cola still markets their business, Apple still markets, it's just something that is part of business growth.
So instead of hiding, waiting for the giant pink marketing elephant to leave the room, it's time to greet that majestic mammal head on and get your marketing figured out.
If you don't figure it out, it's hard to grow your business and optimize your time because we can't optimize processes that we don't repeat!
And that may be some of the problems you've experienced when tackling your marketing before.
If you keep jumping from tactic to tactic, sort of using the big list above like a chose your own adventure, you'll never have the opportunity to measure and refine your approach.
It's that iterative process that will allow you to learn business changing information about your market and your marketing.
Marketing Components Are the How, Not the What
Have you ever thought to yourself:
I should totally be doing more social media.
Or, I just need to blog more, that will help me grow my business.
While both statements may be true, it's not where we start when creating a digital marketing strategy.
They're the how, they're the implementation. Otherwise we end up blogging just to blog, or social updating just to social update.
For all that marketing time to be spent wisely, you need to start somewhere else.
You start instead, with your buyer's journey.
According to Hubspot, "The buyer's journey is the process buyers go through to become aware of, evaluate, and purchase a new product or service. The journey is a three-step process:
Awareness Stage: The buyer realizes they have a problem.
Consideration Stage: The buyer defines their problem and researches options to solve it.
Decision Stage: The buyer chooses a solution."
Said another way, each stage is about your business building a system to get:
Traffic
Leads
Sales
When you understand how your business moves people through each stage, you'll start to feel more confident about how and when to use each of those marketing components above.
You may also be familiar with this process by it's other, more sexy name: the digital marketing funnel.
How a Digital Marketing Funnel Works
As defined by Unbounce, a digital marketing funnel is:
"A model describing the various stages of a prospect's journey from the first interaction with your brand to the ultimate goal: conversion."
See how that statement is pretty much the same as the buyer's journey? Exactly! We're talking about the same thing! And that's why this whole marketing funnel thing can get so confusing.
There is no single, universal language to talk about a marketing funnel.
You may see different names in different funnels. There are versions of the funnel with 12 stages or 2 stages and everything in between.
For our purposes, we're going to stick with the traditional awareness, consideration and decision labels but the concepts are what's important – not the labels!
Another issue you may have run into during "how to market my biz" Google research is that a lot of digital marketing funnel discussions and resources are targeted at enterprise, large ecommerce or medium sized businesses.
You'll see talk of sales teams, pipelines or marketing qualified leads (MQL's) and that's not really helpful when YOU are the marketing, sales, product creation and everything department.
Even though the concepts are the same, you'll execute and measure your funnel in a more simple way. Because (a) it's necessary to simplify when you're a company of one (or a few) and (b) you don't need complex funnels to be successful. In fact, they usually have the opposite effect.
So that's what we're going to tackle here – simple and practical funnels for solo shops and people with small teams.
Awareness (Top of the Funnel)
This is the top and largest part of your funnel.
It's also where your potential buyer isn't aware of you, your brand or your products. They're often not even aware that they have a problem or a need that you can help them with.
And that's why in this stage "content should be focused on your buyer's pain points — not your product or brand". (Source) – it's because they don't even know they need it yet!
Your buyer's goal at this stage is to learn more about the pain or the problem they're experiencing because "your prospect senses he has a problem, but doesn't know there's a solution." (Source)
Your role in this stage is "figuring out what the audience wants and needs to learn about and teaching them those things. If you're doing that well, you're associating feelings of gratitude and respect with your brand—not to mention authority." (Source)
According to Moz, this top of funnel teaching can happen in a number of ways:
Blog posts
Webinars
Big content (games, tools, long-form content, parallax scrollers)
Comprehensive guides
Videos
Email newsletters
Your goal in this stage is to acquire new visitors to your site, understand them better (interest and behavioural segmenting) and provide fantastic resources to move them from being just aware of their problems to being aware that there are solutions to those problems.
Converting a visitor into a email subscriber is always important if you can, but there are other ways to "capture" people who visit your site to consume top of funnel content.
If you're not able to convert a new visitor to an email subscriber, you can still "pixel" them for later ad retargeting via Facebook or Adwords. These retargeting lists are like invisible email lists because you can still communicate with them after they leave.
In pursuit of those goals, you'll want to measure certain metrics to see how your efforts are working.
Track things like:
New visitors to the site (Google Analytics > Audience > New vs Returning)
Percentage of new visitors to the site (are you bringing in more new visits or returning ones?)
Pixeled audiences and your available retargeting lists (these are great to have even if not running paid traffic yet)
Examples of companies excelling at this part of the funnel are everywhere. If you've ever read an "Ultimate Guide" post or those cool posts that are more of a website unto themselves, then you've found some stellar top of funnel content.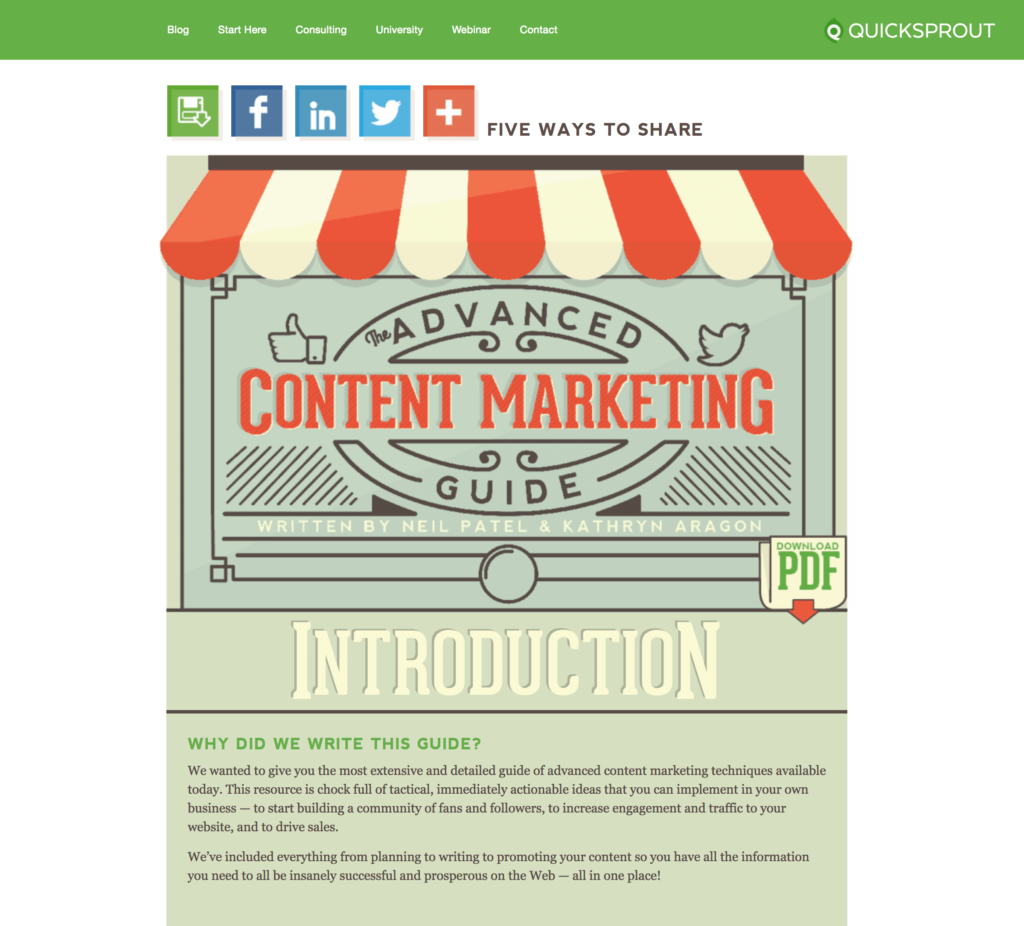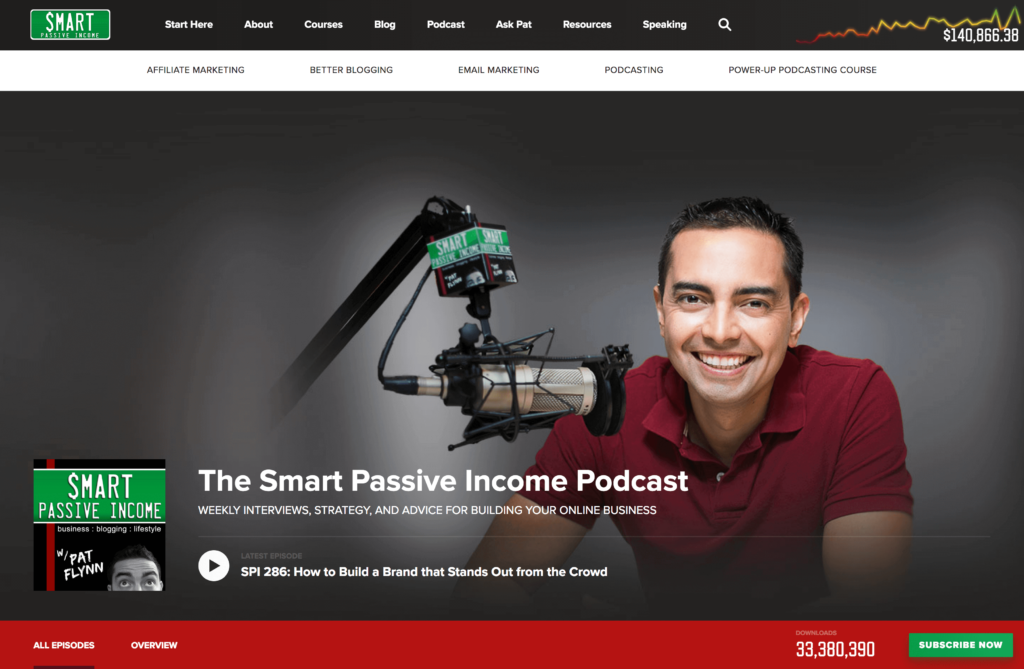 Consideration (Middle of the Funnel)
Firmly in the middle of the funnel, the buyer knows about you and has some brand awareness when they see you pop up in their social media feed.
The other thing they have is awareness of their problem and potential solutions that exist to address it. This isn't the actual products themselves, both more of the solution "categories."
And like the name of this funnel stage suggests, they are considering options to solve their problem.
Your buyer's goal at this stage of the funnel is to learn more about their options, how solutions compare and what they might need to take into account when making their final choice.
For example, say your problem is always having to clean the floors in your home.
In the consideration stage, you're identifying the types of solutions out there: a better broom, a robotic vacuum cleaner or hiring someone to clean for you.
Here are some things your potential buyer might be doing in this stage, courtesy of Single Grain:
Reading reviews online
Asking friends for recommendations
Checking the newspaper for coupons
Visiting a store for a hands-on demonstration
Searching Google for options
Your goal in this stage is to gain permission from your prospect (as Seth Godin explains here) to keep communicating with them. This permission can take the form of a social media follow or through email subscriptions and a lead magnet.
Again from Moz, lead magnets at this stage can be…
Educational Resources (Case Study, White Paper, etc)
Useful Resources (Swipe File, Checklist, etc)
Software Downloads
Discount/Coupon Clubs
Quizzes/Surveys
Webinars/Events
All of which can help position you as the expert in your field that you are.
Part of making a purchase choice is deciding whether you trust the solution and the person providing it. Building your trust and authority in your prospect's eyes will be invaluable to moving them along to the final stage – with you – and not with your competition.
Your key metrics to track in the Consideration stage are:
Social media followers
Social shares
Email subscribers
Podcast/livestream/blog subscribers
Marie Forleo has a beautifully designed success stories/case studies page that serves as convincing middle (and bottom) of funnel content.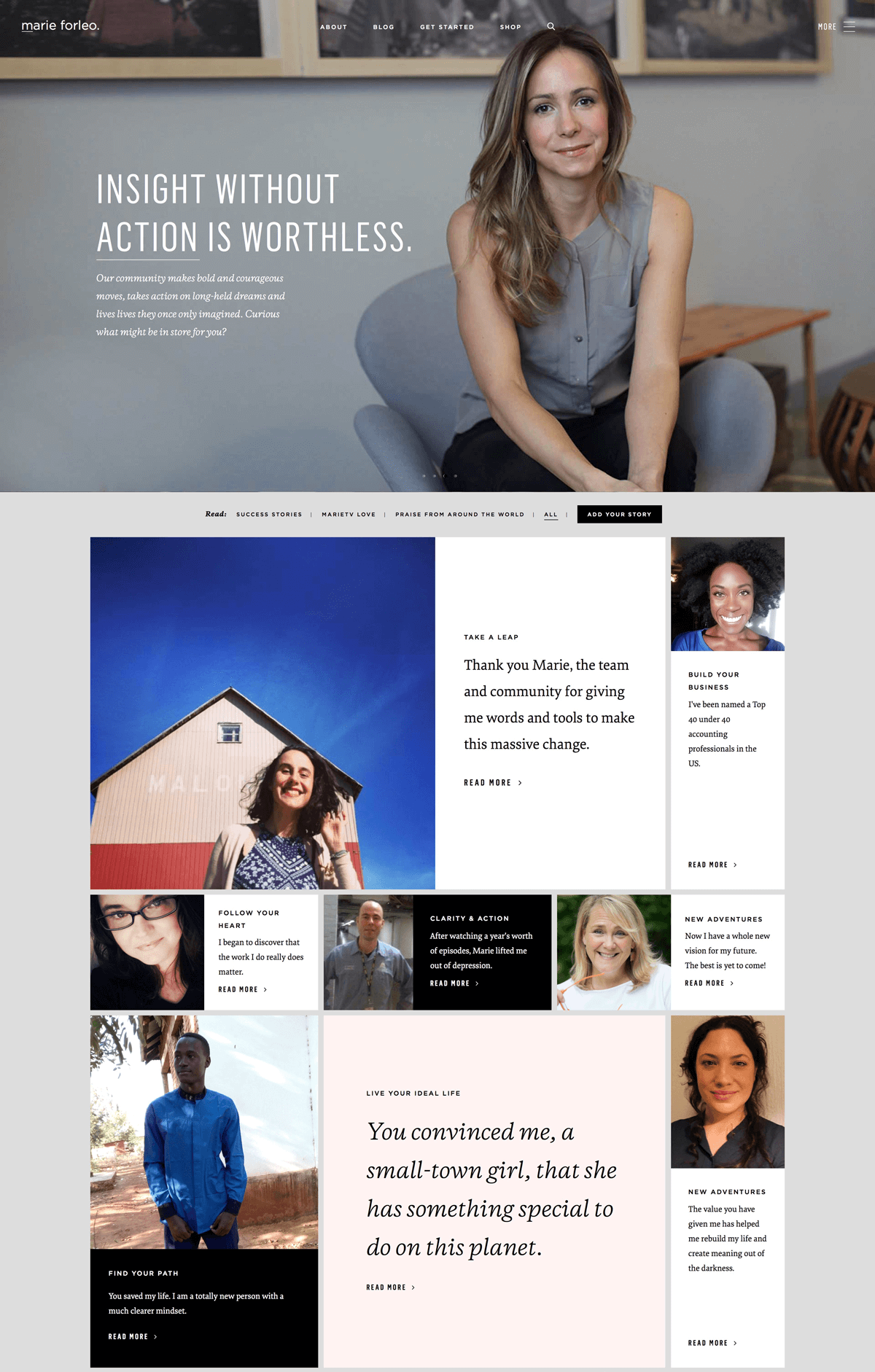 Once a prospect has done enough research, has learned about yours and other solutions they are ready to make a…
Decision (Bottom of Funnel)
"The purpose of [bottom of funnel] content is to turn a one-way relationship into a conversation .. one that ends in a sale." (Source)
Our prospects have travelled a far way to get to this part of the funnel.
They've identified and learned about their problem, they've been educated and researched potential solutions and are now aware of your actual product or service.
Your buyer's goal in this stage is to discover if you're the one for them.
Your goal here is to provide content and have conversations to help them make an informed decision.
From our cleaner floors example, this is where the buyer has narrowed down their solution type to just robotic vacuum cleaners, and in this stage, they're deciding which of those little guys to welcome into their home.
Here are a few examples from Moz for bottom of funnel content:
Testimonials
Reviews
A streamlined, comprehensible, and trustworthy sales process
I would further add that you could also provide:
Free trials/demos
Consultations/discovery calls
Assessments
Free shipping/discounts
Estimates/quotes
Moz also goes on to say that "this type of content is more straightforward [than other funnel content]. It can involve things like clear descriptions of your products that outline the unique value they provide to customers. It could include charts that compare your various products to one another or to those of other companies. Bottom-of-the-funnel content is the sales material of content marketing."
Just as with the content for this stage, the metrics are also pretty straight forward too.
Track:
Sales
Consultations/Demos/Trial Offers
Length of time in the funnel
Cumulative conversion rates throughout the funnel
Average project value/average order value
Examples of bottom of the funnel content are everywhere: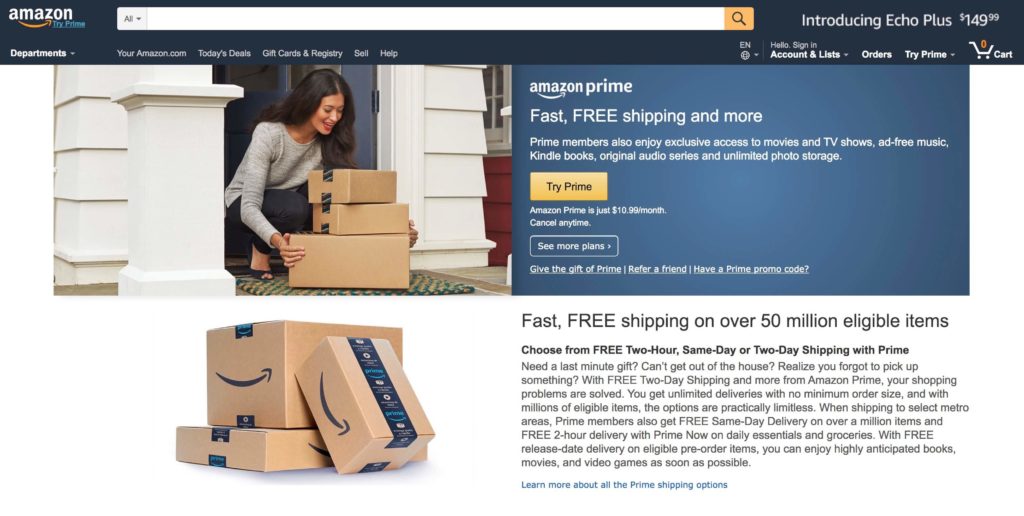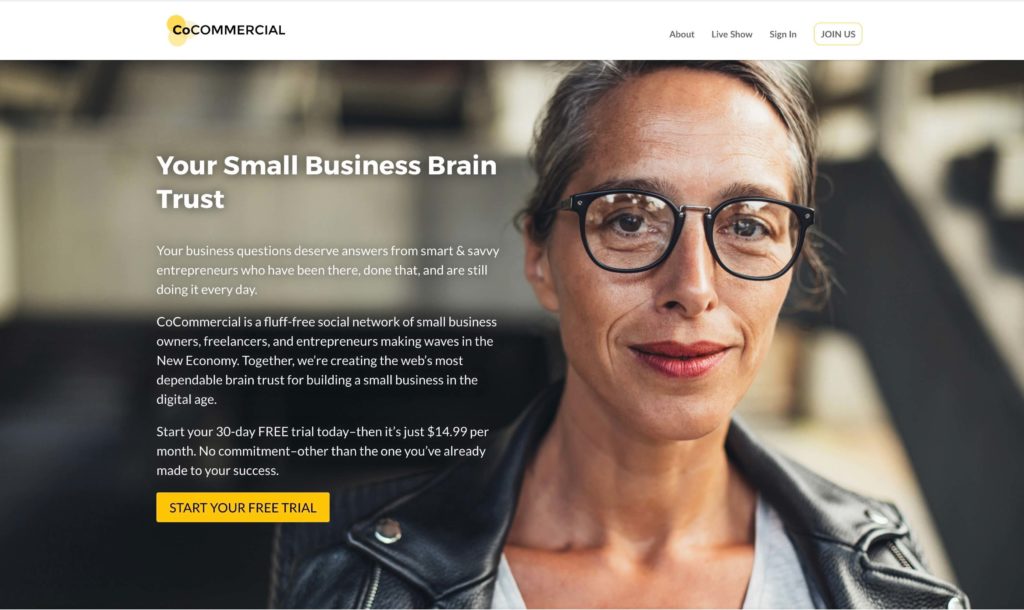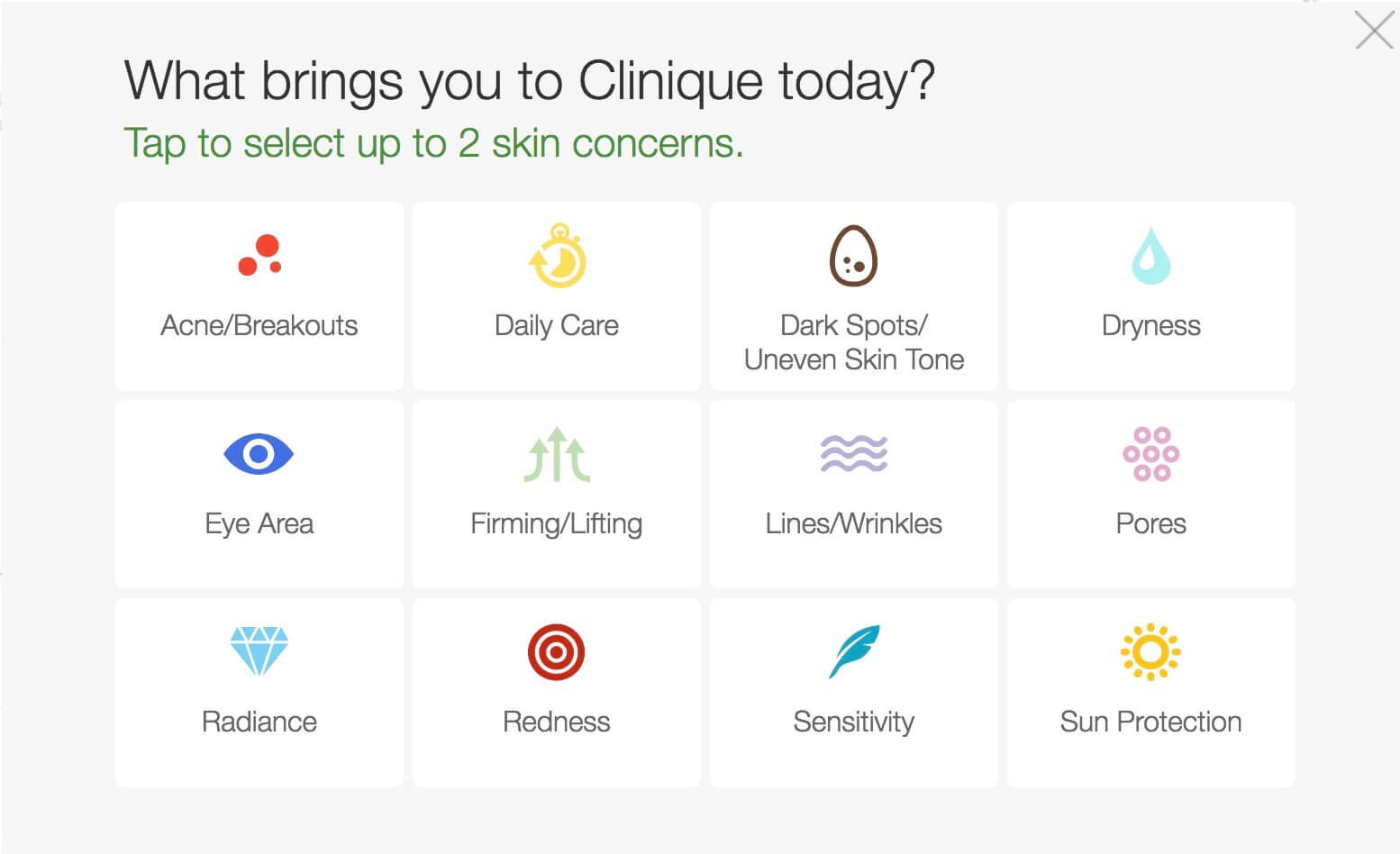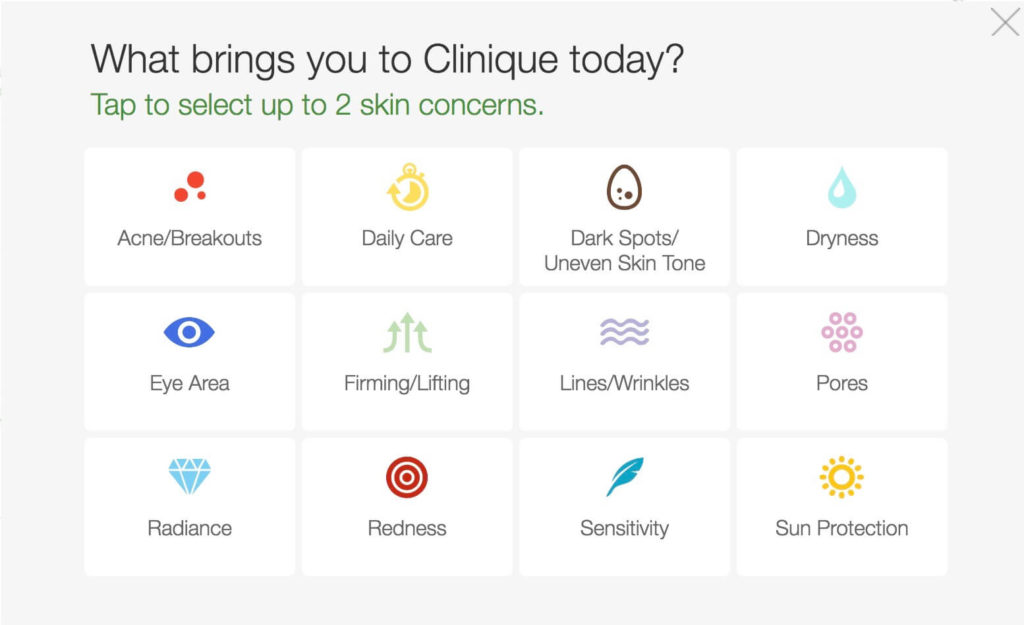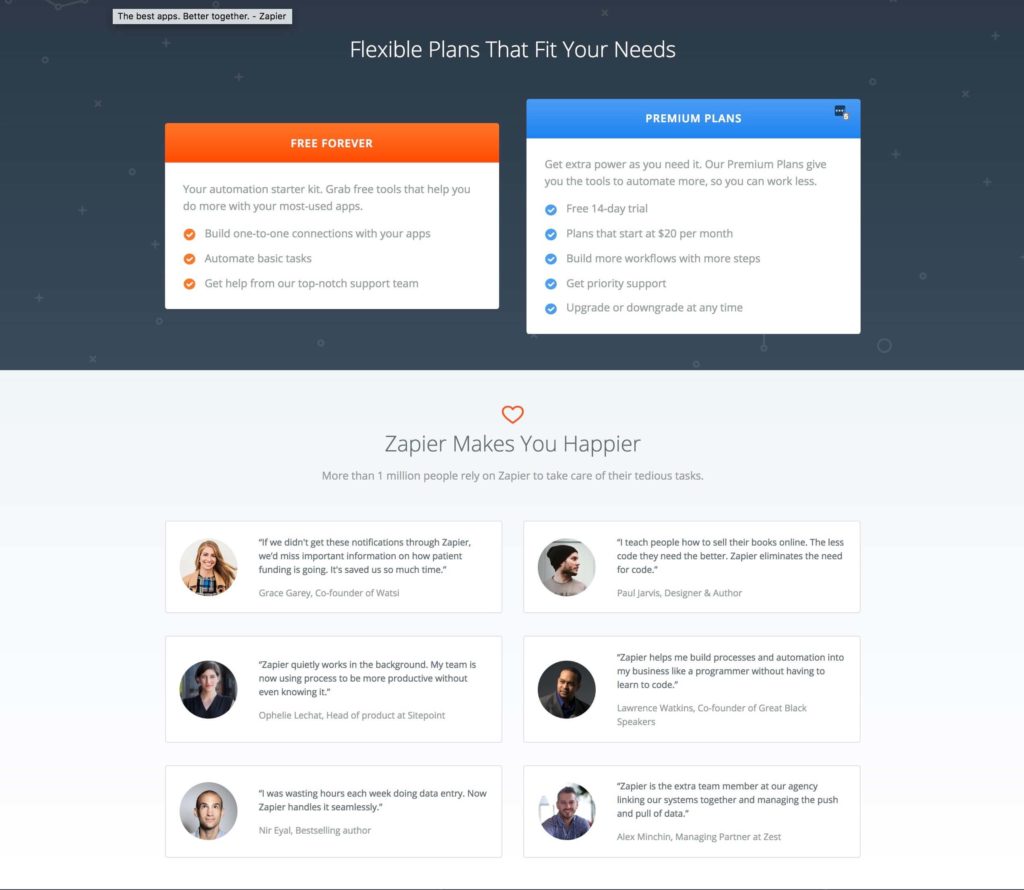 But Wait, There's More! The True Final Funnel Stage
The often overlooked final stage of the funnel is Retention (a.k.a. Loyalty or Advocacy).
We're talking brilliant customer service and exceptional post-purchase experiences here.
The buyer's goal is to feel that they've made the right decision by choosing to work with you.
Your goal is to create a repeat buyer and an advocate for your business – one who spreads the word far and wide about what you do.
Retention content is going to look different depending on what you sell but it can take the form of:
Support and stellar onboarding
Knowledgebase and documentation
Discounts, free shipping, other "perks"
Tutorials and how-to's
Email automation sequences
And your success tracking metrics will vary but may include:
Retention rate (membership/SAAS)
Refunds
Customer Lifetime Value (CLV)
Net Promoter Score (NPS)
Buyer frequency
Get the bonus content: The 4 Stages of the Digital Marketing Funnel Cheatsheet
Handling Metrics If Didn't Love Math Class
It's going to take a bit of time and practice to get your head around the metrics for your funnel – it's a lot to take in – but it is vitally important to start somewhere with tracking.
Even if you just take 2 metrics from each stage and concentrate on improving them – you'll be light years ahead of where you were because in the wise words of Single Grain…
"You can always add more later, but be sure you're actually making changes based on the data you generate from these few metrics before expanding your data operations."
Where to Focus First When Building Your Digital Marketing Funnel
If you're reading this and feeling overwhelmed, or defeated, or like you'll never build this out – let me offer some guidance for where to start.
If you've been at this business thing for a while you likely already have a ton of top of funnel, awareness content created.
Usually, what's missing from existing businesses is the middle to bottom funnel content that helps convert people to customers when they are evaluating their options. Focus on building out case study pages, adding testimonials, refining your USP, revamping email automations and you'll be spending your time wisely.
If you're new to business and have no real digital assets yet (like content, autoresponders, lead magnets, resource pages, etc.) then the main focus is simplicity and efficiency both with asset creation and data collection.
Start by mapping out one simple digital marketing funnel for your core offer. Think of what a prospect needs to know at each stage of the funnel by walking through this post again, step-by-step – this time with your offer in mind.
Focus 100% on creating those funnel assets until they're done. Once complete, you're ready to start bringing in new visitors (awareness/top of funnel content) and measuring the funnel in action!
P.S. If you use the Pinterest and want to save this post for later reference, there's a secret Pin graphic just for that purpose. Click the "Pin" button below to see it in all its glory!