If you've ever felt overwhelmed by the choices of email marketing software, if you've ever felt confused by how to build your email list, if you tried every tactic, read every blog post and still aren't getting any traction with your email marketing then this is the post for you.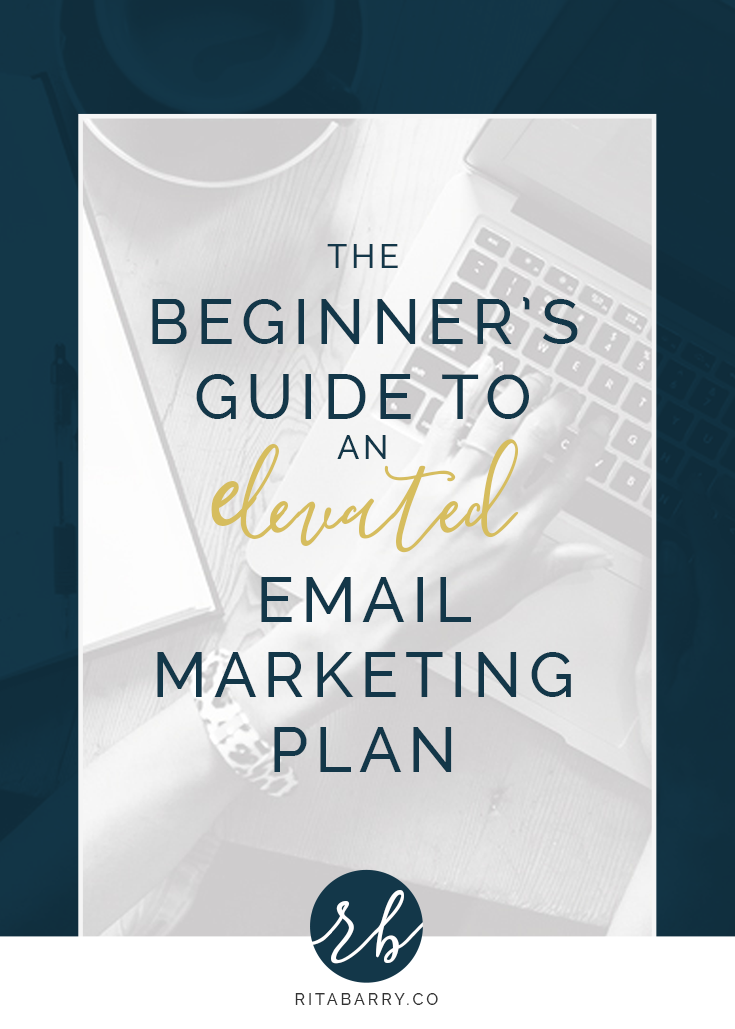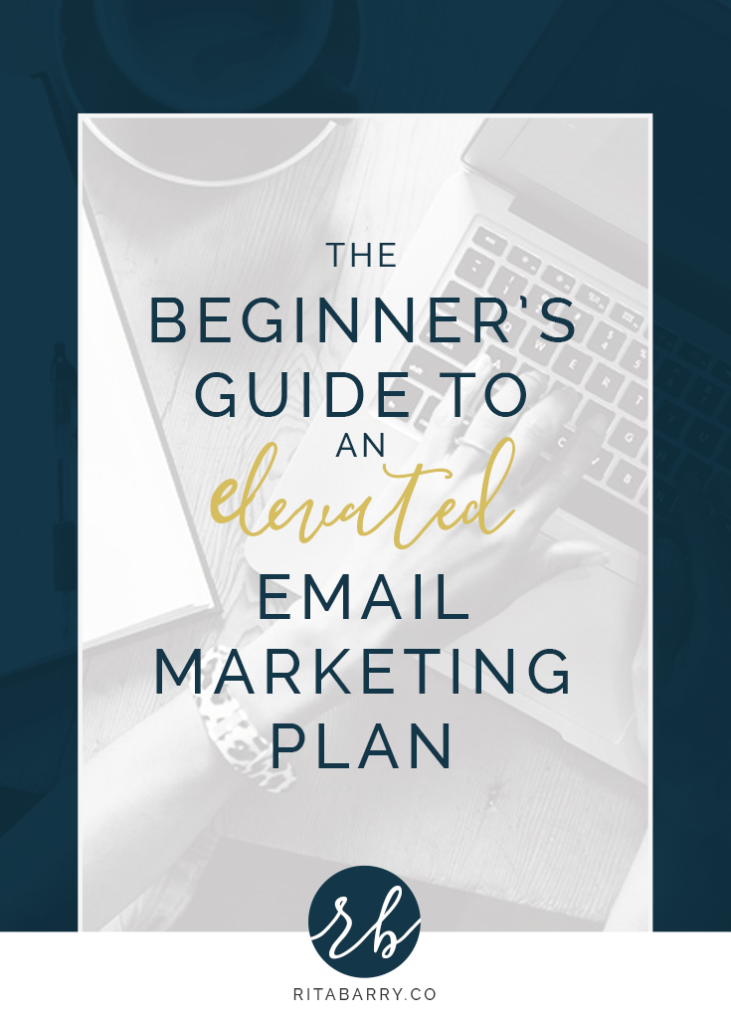 I want to give you the big picture, the 10,000 foot view of email marketing so you can see where you're at, what you should be working on given your particular stage and what else needs attention as you make your way along.
One of the reasons email marketing is so hard is that we try to make our system work in pieces, without putting together an overall strategy.
We'll focus 100% on a single part, like list building, without realizing that there's a bunch of other pieces that need to happen for the whole system to work.
Email marketing is a system that requires a wholistic strategy. It's not one single tactic or event.
We're going to walk through the 3 main phases of your email marketing system:
Prepare: This phase sets the ground work for your system. It covers basic tech set up and list building to make sure you're ready to accept subscribers and everything's working well before you start to grow.
Nurture: This phase is about creating awareness of your message and deepening your connection with your audience. It also involves moving interested subscribers towards purchase decisions and the beginning stages of automation.
Grow: This phase builds on the sound tech foundation and the subscriber relationships you've established to scale your impact. This is also the phase that most entrepreneurs try to start with – and why so many business owners struggle with their email marketing efforts.
Today, we're going to tackle Phase 1: Prepare, with detailed instructions and a downloadable checklist to help you see the entire picture of your email marketing and make serious progress.
Ready? Awesome. Let's get the email party started.
Stage 1: Basic Tech
This is all about setting up your ability to collect email addresses and then communicating with your subscribers in the future.
I want you to go simple right now and focus on completion rather than fancy.
1. Email Service Provider (ESP)
Your main tech choice in Stage 1 is your email service provider. This is the software that allows you to collect email addresses and where you would write to your subscribers, send out newsletters and that sort of thing. You will need to have one of these to build your list.
You have 2 main choices when it comes to ESP's: entry level or intermediate providers.
There is also a higher tier containing software like Infusionsoft and Ontraport but the vast majority of business owners don't need that level of customization or that cost at this stage.
So the big question? How do you choose between entry level or an intermediate ESP?
Let your budget and your product line be your guide.
If you have zero money coming in, then go with Mailchimp, at the entry level right now.
They have a free plan up to 2000 subscribers and for $10/month you can use their autoresponder feature (more on that in a bit). You can get a lot of mileage out of this plan so don't think you need something else if the cost is going to cause undue strain on your new business.
Also, if you only have one product or service and one lead magnet you can do entry level no problem – and for quite some time to come.
Simple business models need simple tools – don't overcomplicate your life or your budget if you don't need to.
If your business model is more complex, meaning you have multiple products and services for sale and have various lead magnets that you offer in support of those products – you've reached a stage where an intermediate provider is the best plan.
Intermediate providers allow you to segment and tag your subscribers based on their interests, activity and purchases. They are companies like ConvertKit, Drip and Active Campaign.
Here's an example of when to use an intermediate provider.
Beth runs an online personal training website where she sells 2 digital programs. One is a 30 day gym-based workout routine and the other is a 30 day post-natal, "get your body back" home-based routine.
Even though Beth's offerings are both fitness related, and both have the same general format, they have 2 target audiences.
You wouldn't want to try and sell a post-natal workout program to someone who isn't post-natal.
This type of situation is when an intermediate email service provider is going to work best*. Beth can tag her subscribers differently based on their activity and only make offers that make sense for them.
To sum it up, if you're speaking to one type of audience about one specific topic and you're just starting out, go with the entry level and you'll be great.
If you're talking to a more varied audience or offer different product/services, an intermediate provider at $29-$49/month is the way to go.
Either way, you can change your ESP at any time so if you chose one and it's not a good fit, you can move your list to a different solution – nothing is set in stone!
*You CAN do segmenting with Mailchimp but it just requires a bit of advanced set up and working with a few different pieces of software. Using Zapier and Mailchimp's groups you can manage multiple audiences and lead magnets – I did this for years! It's just not nearly as easy as with an intermediate provider and well worth the minor price increase!
2. Website Configuration
The second item on your list under Basic Tech is to configure your website to gather emails and feed them into your shiny new email service provider.
Every ESP will provide you with a code chunk, a plugin or some other way of adding forms to your website.
Don't worry about making your forms fancy right now if that's outside your wheelhouse – simple and done over fancy is the name of the game.
Just get a couple forms up on your website and you come back to upgrade your forms once the rest of your system is done.
3. Welcome Autoresponder
One of the things your email service provider can do is send people a series of emails once they sign up for your list. You can specify the number of emails and how many days go by between mailings.
These types of automatic mailings are called autoresponders, automations or email sequences.
As part of your basic set up, create a 3 part welcome autoresponder series and upload it to your email service provider.
Include things like:
An introduction to you and your topic. Why do you do what you do? Do you have a slightly different take on things that your "competition"? What makes you unique? Why did you start your business – what's your story?
Set expectations for communication. How often will your subscribers be hearing from you? What form does that communication take: blog posts, podcasts, videos, etc.?
Draw subscribers attention to some of your most valuable content. Marketing is about building trust and there's no greater way to increase trust than to demonstrate your expertise through content!
Give the subscriber a "tour" of your website helping them find things that may be of interest to them.
Ask questions! One of the best ways to find out what they struggle with is to ask. Then make sure to record their responses in a central location for use in blog posts, for product creation or sales copy.
Invite people to participate in a Facebook group with you or follow you on a social platform. Help them to get more of you!
A subscriber is never more engaged than right after they sign up so don't waste this wonderful opportunity to build rapport.
Give as much value as you possibly can upfront because this will lead to higher engagement with your emails going forward.
If you struggle with low open rates on your emails right now, take a look at your welcome sequence.
Subscribers that receive a welcome email show 33% more long term brand engagement! (via chiefmarketer.com)
So how can you provide more value to your subscribers right away so they'll keep opening those emails long term?
And if that wasn't enough – welcome emails typically have 4x the open rate and 5x the click through rate of other emails (via Experian).
Have I convinced you to get that welcome sequence done yet?
Stage 2: Passive List Building
Passive list building is the part of your email marketing system that captures emails from all the traffic that regularly finds it's way to your site.
You've already put in some serious ground work in Stage 1. Now you're going to add another layer to your system by introducing a lead magnet and begin to measure the success of your efforts.
The tendency with email marketing is to want to grow traffic the minute forms are up on a site. But I want you to resist that urge.
And here's why.
You don't know what's working yet!
By having a basic measurement routine in place FIRST, you'll be able to see which lead magnets are working, which optin form copy works best, what traffic sources convert to your list – and really put your growth efforts to their best use!
1. Measurement Plan
You can't make informed decisions about your email marketing plan without knowing how well it's working. Taking this one action – setting up conversion tracking for your website – is one of the easiest things you can do – with the biggest payoff.
Start out measuring your conversion rate each month (that's your email list growth for the month divided by your website visitors for the same time period).
Your email conversion rate will tell you what percentage of people signed up for your list – put focus on improving that one number and you'll be well ahead of most.
Pro Tip: With accurate conversion tracking, you can predict your sales for launches and new offers too! Most lists convert to sales at about 1-2%. So if you have a list of 100 people, about 1-2 people will buy something you offer them.
Want to make $10,000 on a launch with a $297 product? That means you'll need 34 sales to break 5 figures and with a 1-2% sales rate from your list, you'll want a list of at least 3400 people. Now you know how much you need to grow!
2. Lead Magnet
A lead magnet is a freebie that you provide in exchange for someone signing up for your list.
Long gone are the days when "sign up for my newsletter" in your sidebar yielded any kind of results.
But that doesn't mean making a lead magnet should take you hours – especially when you're just getting your email marketing started.
You don't know if your audience is gonna love your lead magnet yet! Go for something quick and basic but super helpful.
Once you get something out there, you'll be able to refer to your conversion rates and see if your audience is responding. When you find a winner, you can fancy up the design, or turn the topic into a course, take it to the next level – but don't do that at first.
To find some ideas for your lead magnet:
Look at your most popular content
Look at the products and services you have for sale
Look at the most shared content in your niche (check out BuzzSumo for that)
Look at your most shared social media updates
Pay attention to your audience, or the audience of a larger "competitor" if you don't have one yet and see what questions keep coming up.
Use that information to find a burning topic in your industry and answer/solve/address that issue with your lead magnet.
Ideally you'll want to align your lead magnet with a product or service you sell. That way you know that there's a higher likelihood that someone who opts-in for the lead magnet is also a good prospect for what you sell.
Give yourself a time limit, like an afternoon, to make the lead magnet so the creation of it doesn't draw on forever.
Examples of lead magnets formats:
eBook PDF's
Email "Courses" – this is just an autoresponder, no design skills required
Audio Downloads
Videos
Workbooks
Worksheets/Printables
Checklists
Cheatsheets
Templates Done for You
Pre-done Email Scripts
The golden rule with lead magnets is that it doesn't need to be fancy to be helpful. Focus on getting your idea out in the world and then you can measure and adjust.
Now it's Your Turn
What part of today's post are you going to take action on today?