When it comes to tools to build your email subscriber list, I've got some good news and some bad news.
The good news is that there are 1000's of tools to help you build your lis without a lot of tech know-how required.
The bad new is that there are 1000's of tools to help you build your list and it's overwhelming, confusing and frustrating to try and figure out what you should use to build your email marketing system.
Below are a list of curated tools that can help you take a few shortcuts and save a few headaches on your way to an active, engaged email subscriber list for your blog.
There may be 1000's of tools, but we only need the right ones, not all of them.
Email Service Providers
Email service providers (ESP) are the tools that manage your email subscriber list for you.
They collect email addresses and you use them to send emails out to your fabulous subscribers. Choosing the right ESP is the first decision you'll need to make and it's often a big sticking point because there's just so many.
Here's my top 3 picks for beginner bloggers and seasoned pro's alike.
1. Mailchimp
Free to use up to 2000 subscribers Mailchimp is my go-to recommendation when you're just getting started if you're not earning an income yet.
Not only is free a hard price to beat, Mailchimp also has all the pro features that you need even when you're interested in adding more automation and customer segmenting to your email marketing system. Mailchimp can do content upgrades, track page sign ups and more, but you just have to know how to use it's features.
Price: Starts at free up to 2000 emails
2. ConvertKit
Although not free, ConvertKit is my go-to email service provider for businesses that are ready for more advanced customizations of their email marketing automations and need something easy to use.
Why do so many heart ConvertKit ? Because it allows you to tailor your email communication directly to your audience with a degree of ease that isn't common in email service providers.
You can track which readers click what links in your email, what people are interested in and send very specific emails according to people's interests! It even allows you to let your readers opt out of sales emails if they aren't interested in a product right now – instead of unsubscribing from your list entirely!
Price: Starts at $29 for 1000 emails
Plugins to Optimize Forms
Creating attractive sign up forms and pop ups can be tricky without a designer but these plugins make your forms look fabulous with the click of a button (or two).
1. OptinMonster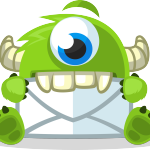 Optin Monster is my favourite optin form plugin because it does so many things for a relatively small financial investment.
You can add sign up forms after posts, popups, in sidebars, pretty much anywhere you could want one with an easy to use interface.
Optin Monster also allows for easy click triggers (click a link and a pop up appears) and integrates seamlessly with ConvertKit!
Price: Starts at $49/year or $9/month
2. Sumome Plugin Suite
Sumome is a plugin suite that offers various tools to help you grow your email list. The Scroll Box, List Builder and Smart Bar are the main list building tools you'll want to check out – and they're all free.
Price: Free with paid upgrades available
3. Optin Feature Box
Without a theme that supports a feature box or a developer to create one it can be tough to add this to your blog – until now. With Pluginmatter's Feature Box Plugin, you can add a high converting feature box to your blog in less than 30 minutes.
Price: $37
4. Magic Action Box
A great free plugin, Magic Action Box excels at helping you add a sign up form after your blog posts.
Price: Free
5. Popup Ally Free
Although Popup Ally is a free starter version of Popup Ally Premium, it still has some good functionality for you to test pop ups on your site without any financial investment.
Price: Free with premium version available
Option Offers & Sign Up Incentives
Optin incentives are those free gifts people give away on their sites to encourage you to sign up for their email list. They are hands-down one of the most important parts of your email marketing plan but designing and delivering them can feel out of touch for many DIY-ers.
These 3 tools are a great way to break down the tech and design barriers to get your optin incentive out into the world.
1. iBooks Author (Mac)
If you have a Mac, you have access to a free app called iBooks Author that helps you to design ebooks, checklists and printables that you can use as an optin incentive. With many free and low cost templates available, you can customize a pro template to match your blog's branding.
Price: Free
2. Canva
If you don't have a Mac, Canva is another great option for making optin incentives. Although not the easiest tool to use for detailed pdf creation, with a little effort, you'll have a great looking downloadable. Be sure to take advantage of their free templates!
Price: Free with paid upgrades available
3. Gumroad
Have you created your optin incentive but have no idea how to get it into the hands of your subscribers?
Gumroad is a tool that helps you sell online but you can also "sell" free products using the same platform. Gumroad takes care of delivering your freebie optin and automatically collects the emails sending them to the ESP of choice.
Price: Free
Contests & Quizes
Contest, giveaways and quizzes are a great way to add a bit of fun to your list building efforts. The problem is administering a contest or quiz from a tech perspective can make anyone's head spin.
These 2 tools can help you pull off your event with ease while collecting valuable subscribers for your blog.
1. Rafflecopter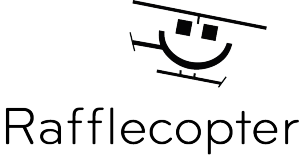 Before Rafflecopter contests and giveaways were a pain. Now you can have one up and running, optimized for social sharing and on your blog is about 10 minutes – really, it's that easy.
Price: Free with paid plans available
2. Viral Quiz Builder
If you've spent even 5 minutes on Facebook lately, you've no doubt seen the viral nature of quizzes in social media.
Quizzes pique our curiosity (who doesn't want to know what Walking Dead character they are!?) and drive sharing and engagement.
Quizzes also let you create a bit more of an advanced email system where you can tailor your email marketing based on individual reader responses.
If you sell multiple products, have different optins or want to offer different information to people based on their personal experience level, quizzes can be extremely helpful to enhance personalized marketing.
For example, a personal trainer could offer 3 optin incentives, one each for beginner, intermediate or advanced exercisers and let the quiz guide the visitor to the best choice for them. In the end, you get a better matched optin and a new subscriber who feels well taken care of.
As you can imagine, setting up a quiz on your blog can be a bit of a tech headache without help but Viral Quiz Builder can help you get a quiz up and running quickly.
Price: Starts at $39
Landing Pages
I know that "landing page" sounds very internet market-ie but bloggers can and should use them to drive email subscriber sign ups as well.
A landing page is simply a page on your blog or website that has one sign goal, sign up for your email list, and has all the other navigation and distractions removed.
The page then becomes a sales page of sorts but instead of selling a product, you're selling your free optin offer, helping readers to see the benefits of leaving their email address.
1. Your Blog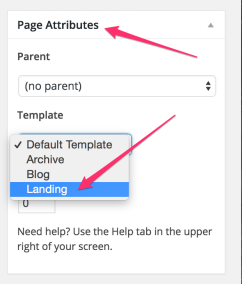 Many WordPress Themes come with a landing page template built in so investigate your particular theme to see if you have one before investing in any of the paid tools.
If you're not lucky enough to have one built into your theme, you can hire a developer to create one for you or even to just remove the header and navigation on a particular page.
Depending on the developer, you can get this sort of work done for less than the price of one month's subscription to something like LeadPages.
Price: Varies depending on developer and scope of work
2. LeadPages
Leadpages is the most popular landing page tool on the market and I can definitely see why, it's super easy to use and can make your life a lot easier – but it can be pricey for the average blogger.
However, if you'd really like to start making landing pages quickly and want an easy button solution this may be the right tool for you.
Price: Starts at $37/month
3. Thrive Themes LandingPages
Thrive Landing Pages is by the same folks as Thrive Leads and is an excellent and cost effective alternative to LeadPages.
The new plugin helps you create "page sets" to build your email list. For example, you'd have your landing page where people optin, then your thank you page to tell people to check their email, then the optin incentive delivery page where people access your freebie.
All the pages can be customized and branded according to your blog and are easy to set up.
Price: Starts at $59 for one site
4. Instapage
Another strong contender in the landing page space is Instapage. With easy to use templates for optin incentives, webinars, thank you pages and more this tool is super easy to use with gorgeous templates to help your offers stand out.
Another reason I really like this tool? The price. They let you try out Instapage for free for as long as you want (with restrictions on traffic) so you can see if it's worth making a larger investment.
Price: Free with paid plans available
Measurement & Testing
1. Google Analytics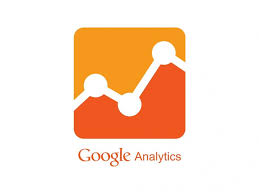 If you're willing to take the time to put a system in place to grow your email list, you need to take the time to measure the results you're getting.
Your email list is not a "set it and forget it" kind of thing. It's an evolving part of your blog marketing but you won't know what to do without real hard data.
If using Google Analytics to measure your email marketing efforts is new to you, check out section 6 in this post about my Google Analytics dashboard.
Now It's Your Turn
What is your favorite list building tool?