Ever write an amazing blog post and realize that the whole thing could use some pizzazz?
Maybe a little extra wow factor to draw your visitors in and get them reading?
And then you remember that you're either not an amazing photographer – or you just don't have the right image handy and you're stuck.
Or are you?
More and more, you can find images online that allow for use on your blog, or in any creative work, without copyright restrictions or having to pay for licenses. This is super handy for us frugal bloggers who aren't going to be dropping 25 bucks for stock photography all the time!
Here's my 5 favorite resources for finding images to use on your blog.
5 Great Sites for (Free) Blog Images
Makerbook
Now I don't like to play favorites or anything but Makerbook's stock photography site is fantastic. It's actually a curated list of 30+ other stock photo sites all pulled into one. So you're not spending all day getting that image you need, brilliant!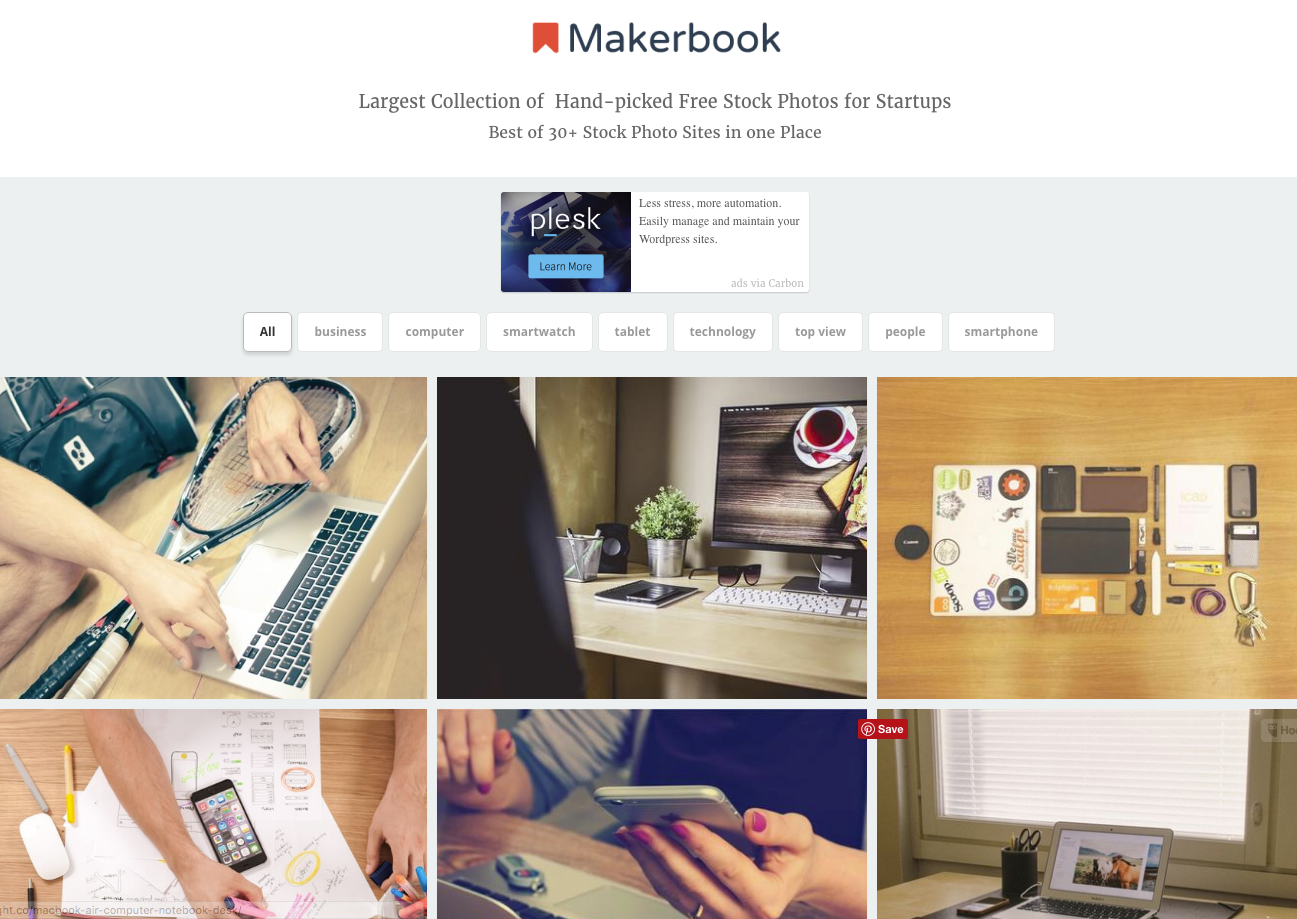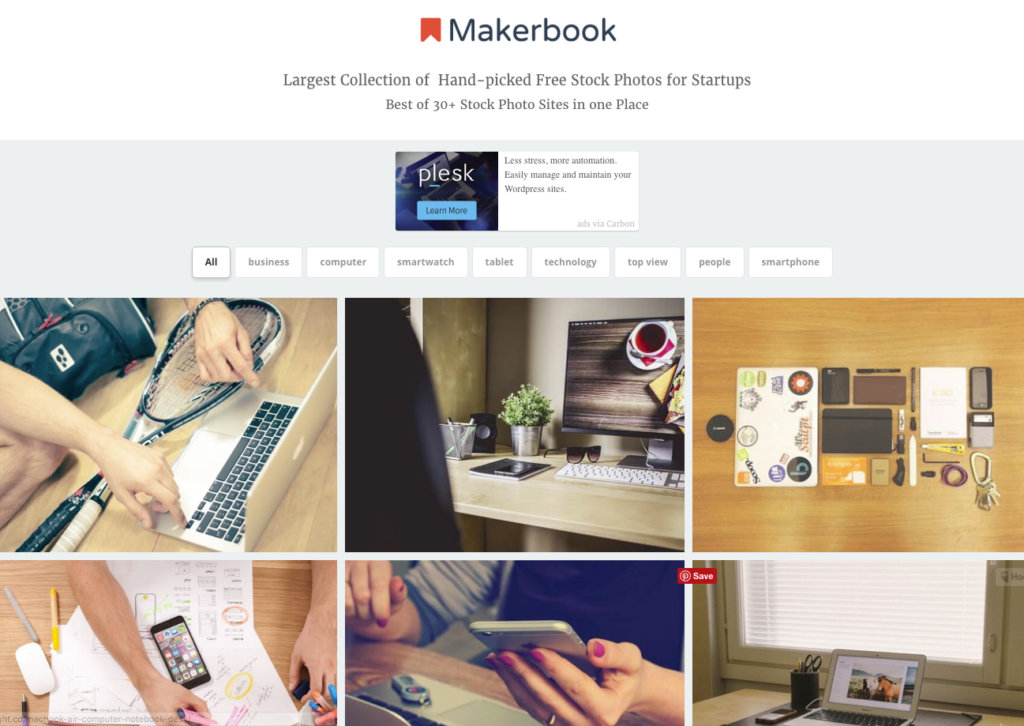 Unsplash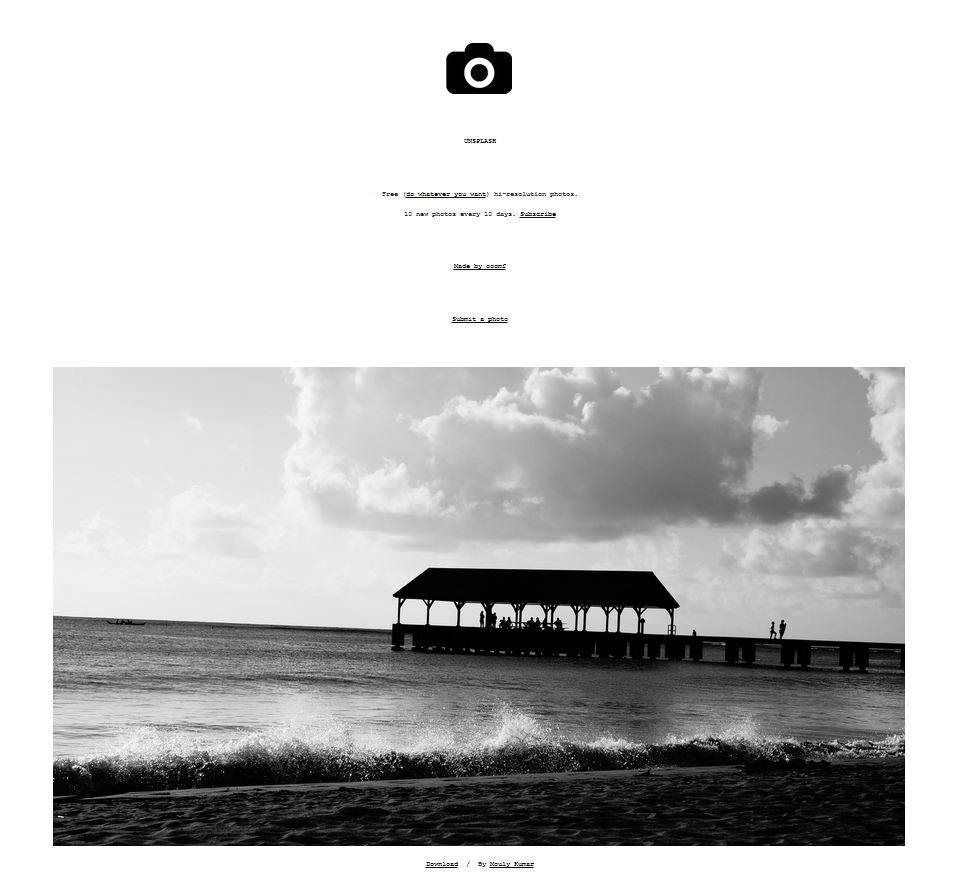 Unsplash uploads 10 new photos every 10 days to their site. They all free to do with as you choose – completely. No attribution necessary but giving a nod to the site is always nice and a great way to support the service.
Due to the nature of the site, you can't search a catalog for just the right image if you need, say an image of a tree, but many of the images are so stunning that they will beg you to find just the right project to use them in rather than the other way around.
A free subscription is available so you can keep up with new photos and download ones that speak to you when you see them.
Pixabay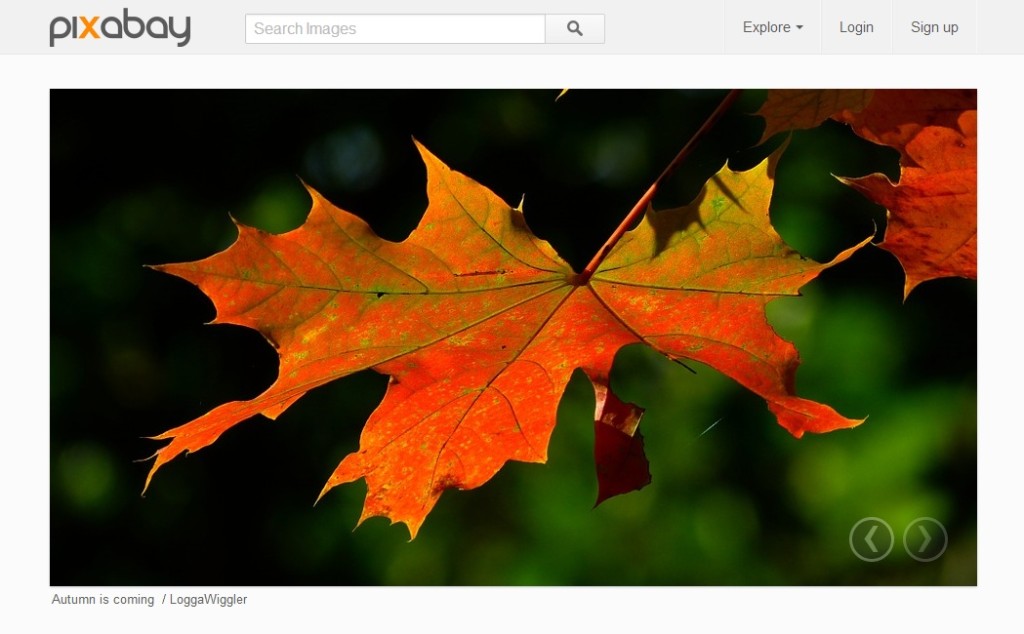 Similar to Unsplash, Pixabay allows you to use photos appearing on the site with no restrictions, in whatever blogging or creative purpose you see fit. There is also a handy search bar at the top so if you do need that tree photo for a post, you can just search it out.
With additional features like an Editor's Choice section and the ability to vote up pictures, it's also easy to discover great images that you may want to squirrel away for later. This service requires you to sign up before downloading the images but it's otherwise totally free.
Photo Pin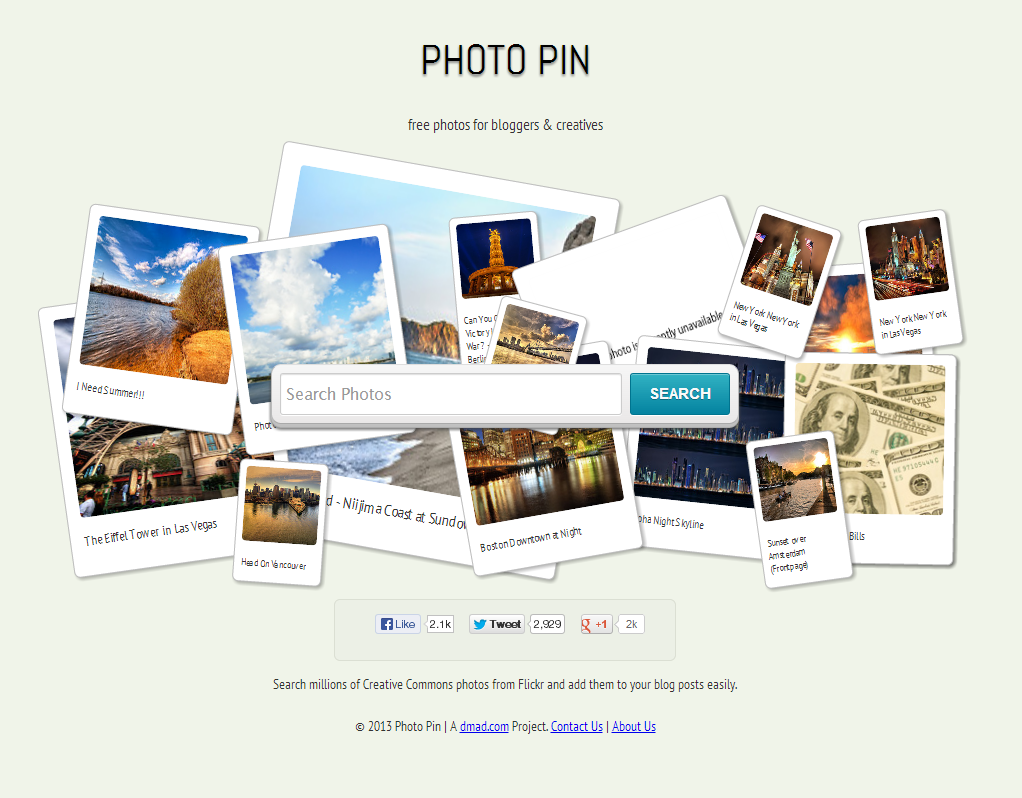 Photo Pin acts like a Flickr search engine tracking down photos of keywords you specify and then giving you a handy attribution link, all in one screen.
For example, by typing in Paris to the search box, I got a bunch of great images. One caught my eye and simply by clicking it, you can see the image sizes available for download as well as grab the attribution code to insert at the bottom of your post.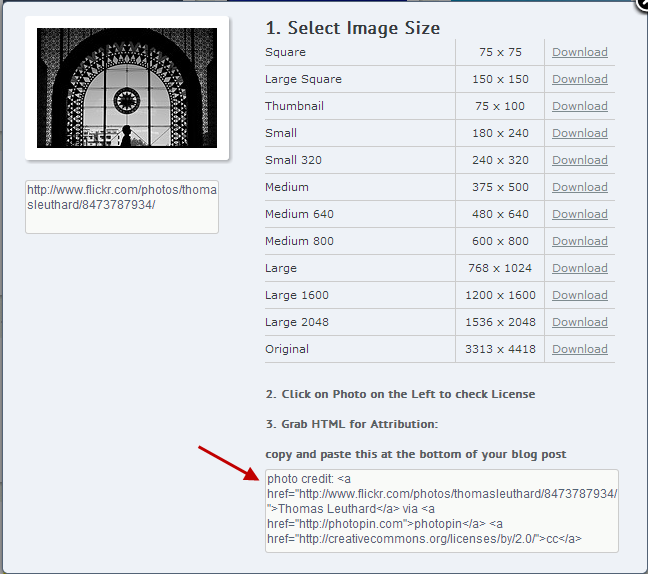 With Photo Pin, the images can all have different licenses and that can be a bit confusing. To figure that out, click on the thumbnail of the image where you can double check that it's ok to use. You'll find the license info under "Additional info" which is right under the photographer's photo below the image.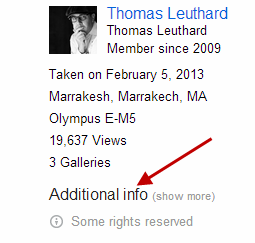 Public Domain Archive
An offshoot of Unsplah, Public Domain Archive offers a really nice user experience so you can see multiple images at a time to pick just the right one for your project. All photos are broken down into Modern or Vintage and are free to use as you wish with no attribution required.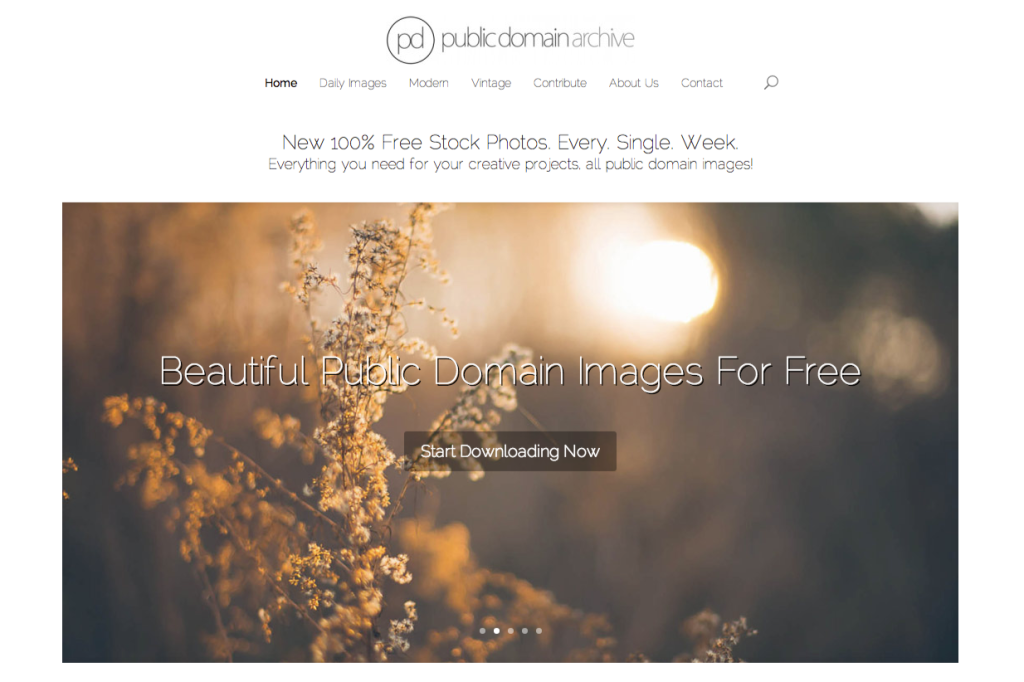 Excuse me while I go photo gawk at these sites some more – just beautiful stuff. Maybe one should set a time limit as to not fall down the rabbit hole…