Gina The Trainer
Getting Ahead at Work Shouldn't Mean Leaving
Your Fitness Behind
After years of blogging, Gina was excited to push her passion for health and fitness into a robust side business that complimented her full time career. After being referred by a friend, Gina and I got busy crafting her business strategy and branding for this exciting new venture.
SERVICES: WEB DESIGN, WEB DEVELOPMENT, MEMBERSHIP SITE DESIGN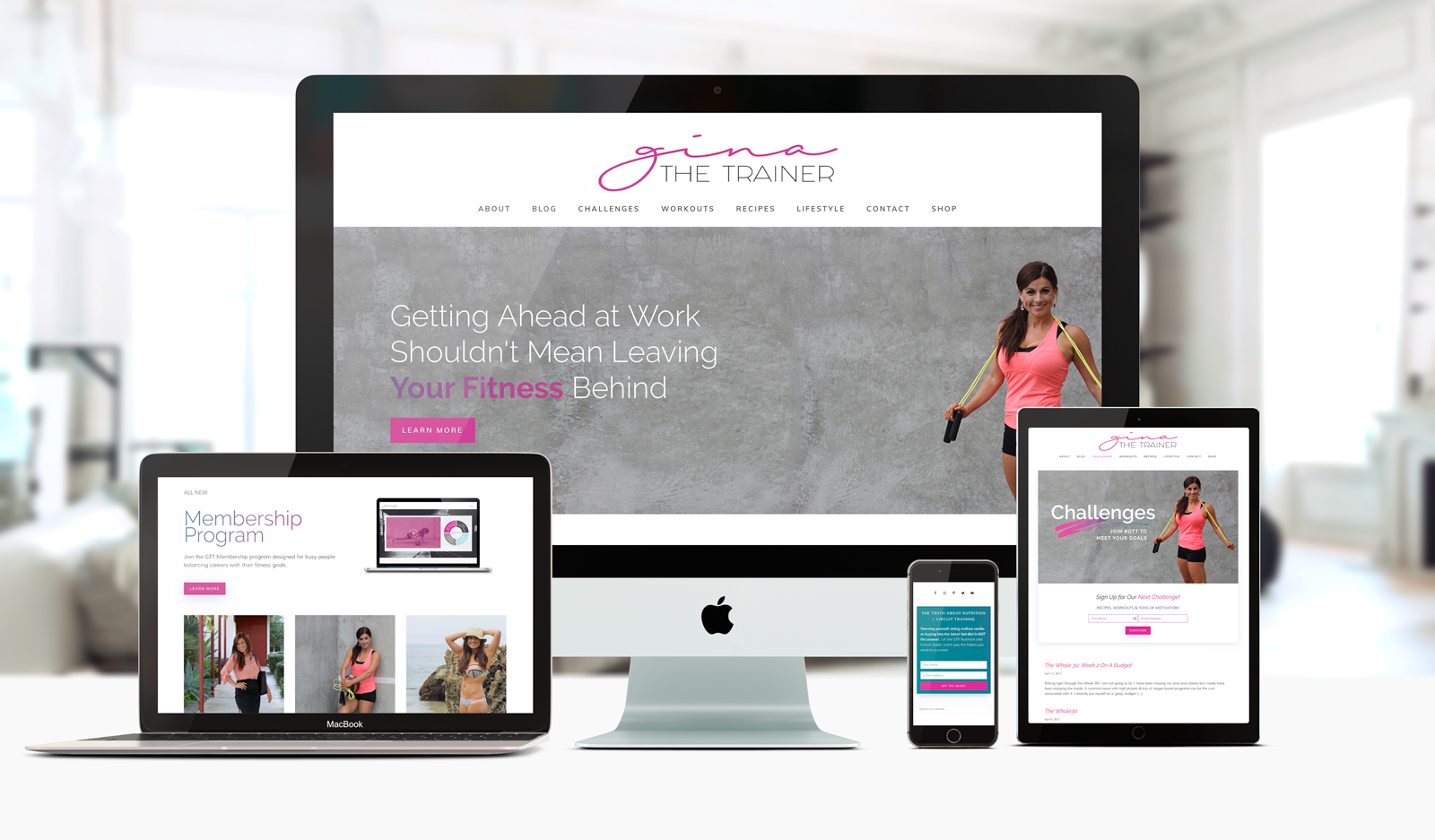 Fitness for the Professional Set
Gina excels at helping young professionals balance the demands of working full time with the desire to keep in shape and eat well. One of the main focuses of our redesign was to showcase this unique point of difference between Gina and the 10s of thousands of hype-filled fitness sites out there.
She's Just Getting Started
Gina's digital empire is only just getting started, we're actively building out her premium membership community of health and fitness enthusiasts. Stay tuned for more updates from this amazing lady!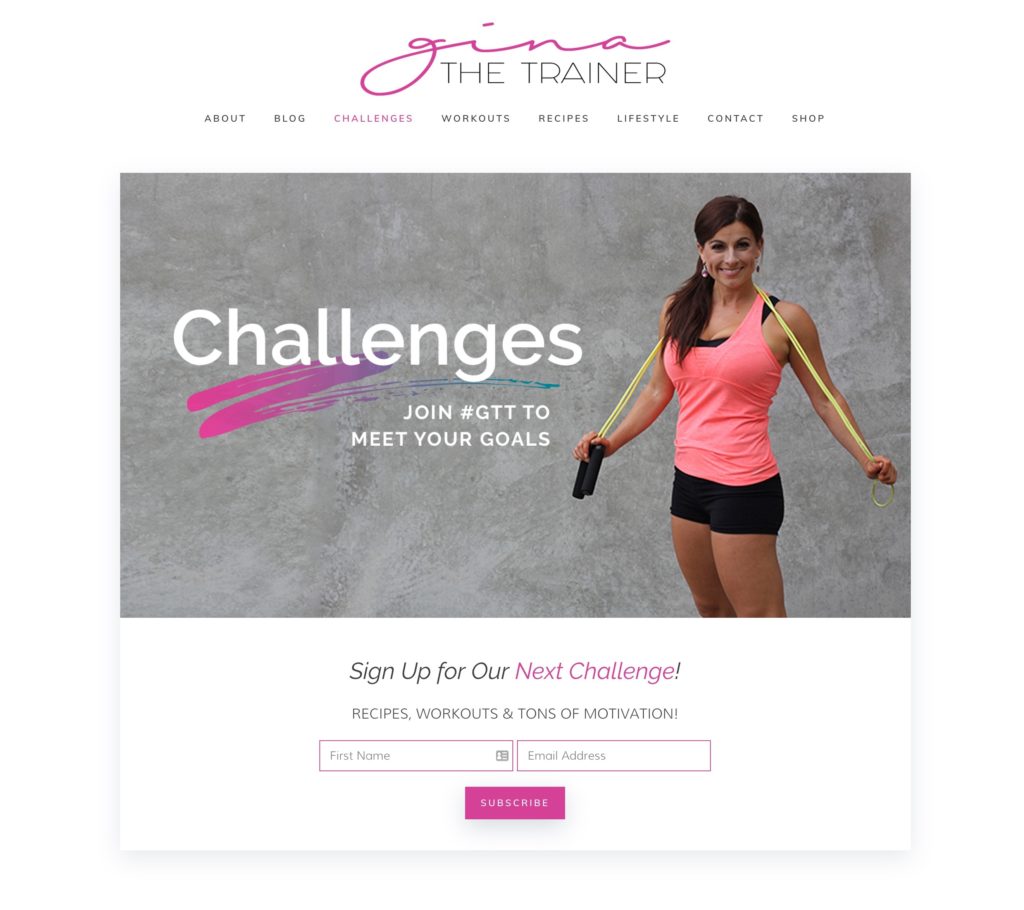 Community Builder
Gina is a champion of countless community causes and is an avid volunteer. Creating a community online was a natural fit for such an outward focused brand. By creating regular health and fitness challenges, Gina has already started rallying her audience around new goals. To make everything easier we created a standing "challenge" page on Gina's site to collect emails in and out of challenge times to never miss an opportunity to engage.
Repurposing Years of Content
Moving from blog to business means changing focus from building traffic to building a list. Gina dug through the vast archives of her content and we repurposed the gems into her new lead magnets. With a few products already done and a membership program on the horizon, list building early will serve her well in the months to come!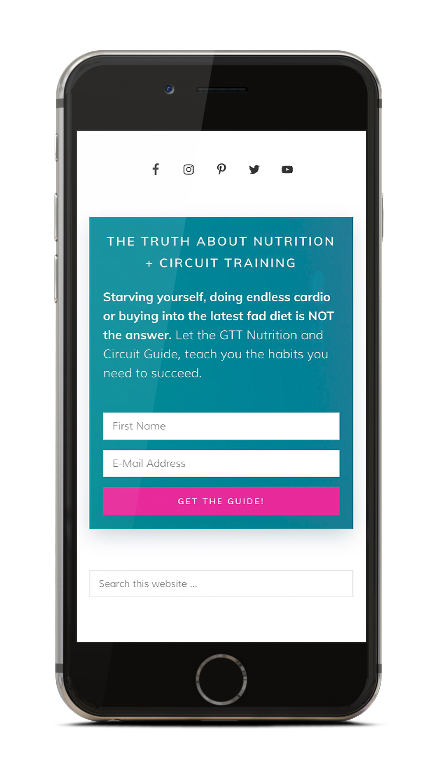 Interested in talking about

your project?