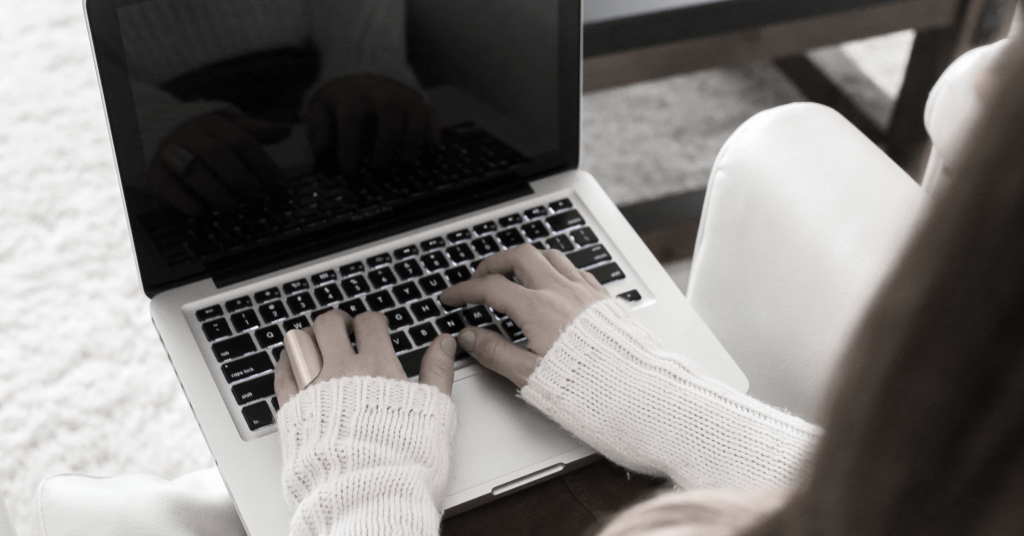 Do you spend 20 hours per week marketing your business?
According to a survey of 1300 small business owners, 20 hours is about average.
Just think of all the things you do that fall under the big marketing umbrella:
Social media
Blogging
Podcasting
Video creation
Live streaming
Email marketing
Podcast/article interviews
Presentations/Workshops
Speaking
Webinars
And then ballpark how long each of those things takes to plan, research, outline, prepare and promote.
It wouldn't be hard to imagine marketing taking even more time each week, especially during launches or when you're just getting started in business.
What if you don't have 20 hours to spare?
What if you only have 20 hours of work time each week, total, including your client work or product delivery?
If that's you, I hear ya loud and clear! Just like you, I'm managing marketing right alongside service delivery, usually in as little as 3 or 4 hours a day.
Despite how it feels right now, you CAN market your biz in a time effective and non-overwhelming way!
Here's 5 ways you can simplify your marketing while still seeing results (and probably better results than before!):
Start with the end in mind
Before you roll your eyes because you've heard that a thousand times, ask yourself this:
When you did your last marketing activity (a social media update, a blog post, an interview, etc.) what was the purpose of it?
If you're like most business owners, chances are that your reason was because you felt like you were supposed to do something or it had been awhile since you did that particular thing so you were feeling guilty and just did up a quick update/post.
That's why starting with the end in mind is so critical with your marketing. Without a goal, an endpoint, a destination – there's a lot of random going on.
Randomness takes a lot of time and a lot of mental energy.
Just imagine these 2 scenarios:
Business Owner #1
You've got your marketing campaign planned out for the next 8 weeks, you know your podcast topics, social media ideas are mapped out, you even have your emails outlined for what you plan to sell at the end of the 2 months.
Each day you work to complete the tasks you've already finalized so it's just a matter of sitting down and getting to work. You already know what you're going to do before you start.
Business Owner #2
Contrast that with thumbing through your Facebook feed on Monday morning while waiting for your coffee to brew. You see a bunch of ads for people's courses and programs, cool lead magnet offers and a great blog post a friend landed on Fast Company.
That reminds you that you really haven't blogged in awhile, and you probably should since you're not getting featured in Fast Company anytime soon if you don't get writing!
Fresh coffee in hand, you sit down at your laptop ready to conquer the day, but oh crap! You don't know what to write about!
So you head over to your favorite inspiration site (your competition) to see what's been working for them lately but it turns out, that was just a recipe for the green eyed envy monster to take up residence in your previously optimistic brain.
And now it's time to run out for that long overdue dentist appointment (is writer's block a reason to cancel?) and there is nothing to show for a morning's worth of busy.
I'm pretty sure business owner #1 wrote 2 blog posts and 4 social updates in the same amount of time – all because they had a goal, a plan and could maintain a whole helluva lotta focus.
Talk to One. Single. Real. Live. Person.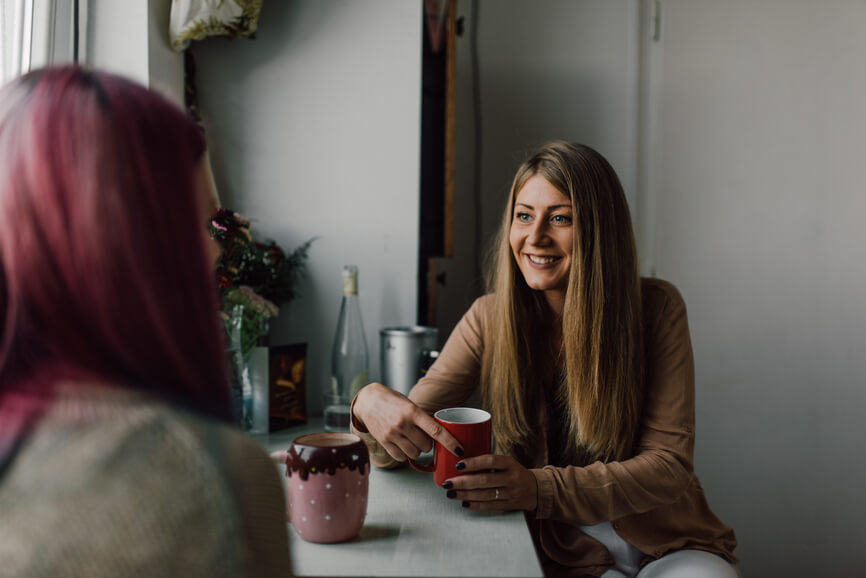 The same way randomness can steal all your time and mental energy so can creating content for multiple audiences when you're short on time.
For example, if you're trying to speak to both stay-at-home moms and single, C-level female executives chances are you're making your marketing life exponentially more complicated than it needs to be.
To do this right, you'll have to have separate copy for everything to ensure you're hitting the right problems and pain points of each of those audiences.
Or to include both audiences you're watering down your marketing, trying to be everything to everyone, so it's completely ineffective (a.k.a a total waste of precious time).
What to do instead?
Pick one audience for your marketing campaigns. And from within that audience, pick a real live person you know that is or would be your perfect customer (think client, friend, peer, influencer, family member as long it's actually a person and not a made up avatar).
You don't have to worry about naming them or coming up with a backstory like in some ideal customer avatar exercises because they're an actual person! They have a name and a backstory all their own!
When you're writing blog content, recording podcasts, creating videos or social media updates imagine writing to that real live person. It will make your copy more conversational, compelling and effective.
Just Pick One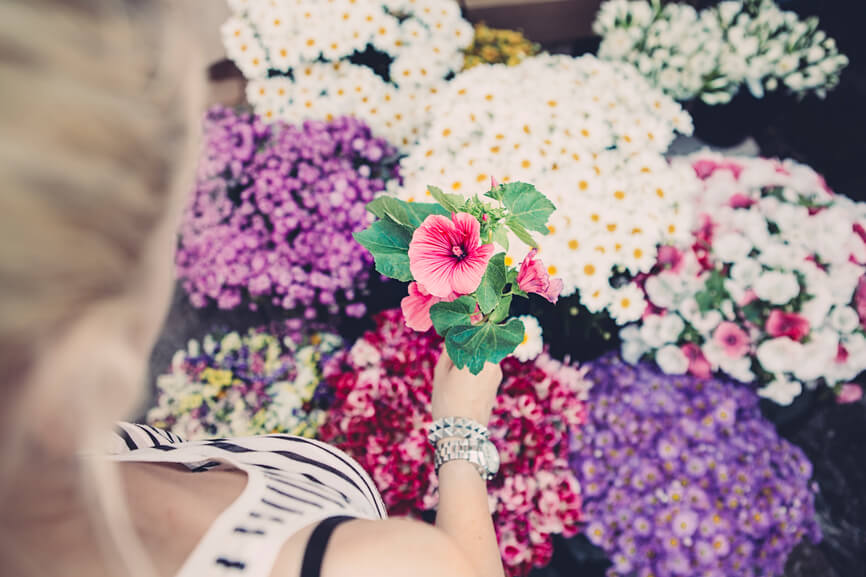 Hands down, if you can only do one thing on this list, this would be it.
Pick one content creation medium (blogging, podcasting, videoing, live streaming) and go all in on that one thing. Ideally pick the one that you enjoy the most and your audience responds to.
See? That was easy. Now you can stop worrying about all the new, fancy, trendy stuff that's always popping up in your inbox and focus on getting really good at just this one thing – for now.
And while it is important to stay on top of what's new in marketing, most people focus on what's new to the exclusion of everything else and never see traction with any particular medium.
I'm not worried in the least that you're going to miss out on something if you just go heads down, all in on your podcast or blog or live show for the next quarter. I'm willing to bet that you'll actually experience better results than you ever have before!
This pick one rule doesn't just apply to content creation, it can travel throughout all your marketing! Just imagine how simple life could be if you were only worried about one social media network?
If you're experiencing serious FOMO with this concept, remember – doing one thing for now, isn't forever! Deciding to focus 100% on a few areas of your marketing doesn't mean you can't add more next quarter when you've totally nailed the others.
Reduce, Reuse, Recycle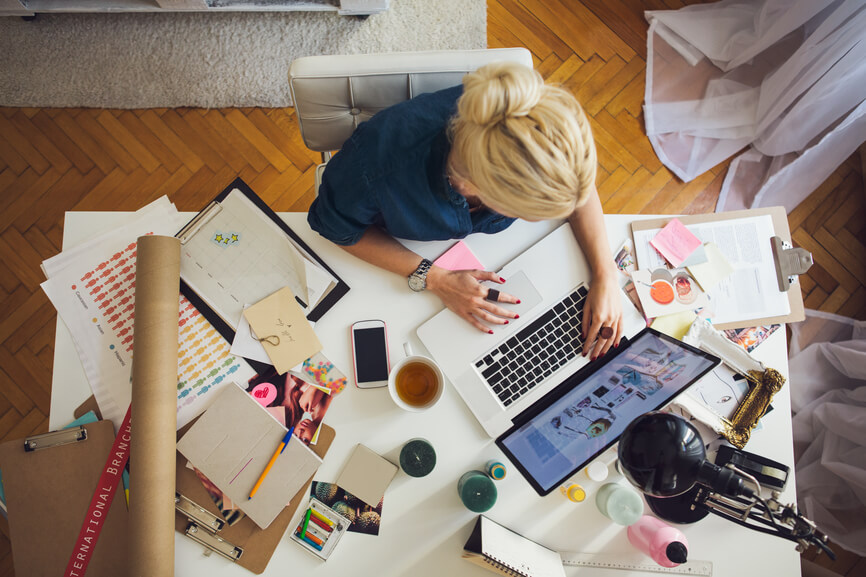 How many times have you lamented at the sheer volume of content you had to create for a marketing campaign? Couple times a month? Weekly? Daily?
Chances are you're trying to create way too much content and it's not only doing you a disservice by overwhelming you, it's not helping your audience deepen their understanding either.
Reduce your marketing hours by reusing content, ideas and themes across all your marketing channels.
For example, you can publish an epic post on Medium or your blog and then:
Talk about the same topics in a podcast interview
Put together a lead magnet with the same content for your own site
Do a Facebook Live answering the biggest question or objection to your blog post ideas
Create an infographic and share it on Pinterest
Add the post to your email autoresponder series (you don't have to worry about duplicating content since Google doesn't index your emails!)
Create a content upgrade about the same topic
Record a YouTube video expanding on the blog post
Create a series on Instagram where you microblog each day covering the points from the blog post
There are literally hundreds of ways you can get mileage out of one idea. Covering that same idea from different angles and in different places helps your audience learn through repetition, reinforces you as the expert on this topic and it's likely most people aren't following you on every platform anyway.
One additional note about topic repetition – it may seem boring to us, the business owner, but it's helpful and comforting to your audience. Just imagine if Brené Brown all of a sudden started talking about motorcycle repair instead of vulnerability, courage and shame. It would be completely off brand and she's lose her audience left and right!
Measure Your Efforts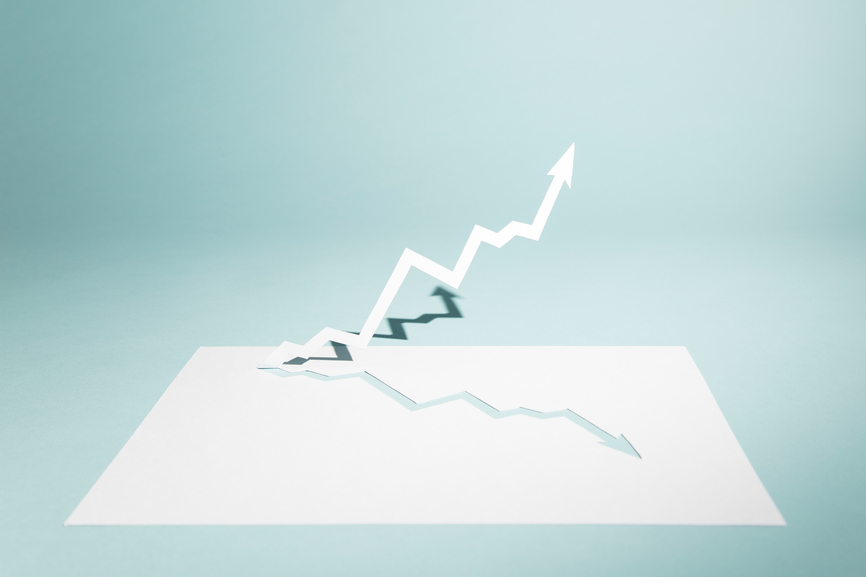 If you feel like you're running on the marketing treadmill and never seeing any results – or at least not the results you want – then I'm going to bet that you're not measuring your efforts.
If starting with the end in mind is like having the destination labeled on a map, metrics and measurement are like the GPS telling you if you need to reroute.
These are just a few things that metric tracking can help you understand:
What topics are resonating with your audience right now? What topics are being ignored?
Is your brand's reach growing week over week?
Where does your traffic, leads and sales come from?
Is your website converting traffic well enough to make your lead goals?
Are you bringing in enough leads to make your sales goals?
Knowledge is power in marketing. When you understand how all the parts of your digital marketing funnel work individually and as system, you'll be able to see where your attention is most needed and focus there.
Often I see clients "trying everything" to increase sales without knowing which strategy is actually working. When we do an audit of their marketing it's usually crystal clear what's working, what's not and what the next steps should be.
That level of clarity helps you stop doing what's not working, do more of what is and fix any parts of your funnel that are letting you down. Less wasted effort and more action on what truly works – that's a recipe for simplicity in my books!
Next Steps
Where is your marketing suffering from needless complication and overwhelm? Which ONE thing from this list do you most need to start with?